THE REVOLUTION WITHIN
NZCPR WEEKLY: By Dr Muriel Newman
"The liberty of a democracy is not safe if private power becomes stronger than the democratic state itself. That in its essence is fascism: ownership of government by an individual, by a group, or any controlling private power."
― President Franklin D. Roosevelt

In April last year, Local Government Minister Nanaia Mahuta announced a review of local government: "They are now facing a wave of reforms that will significantly affect their traditional roles and functions… This offers an important opportunity to embody the Treaty partnership through the role and representation of iwi/Maori in local government."
She was referring to Labour's planned removal of two core roles and sources of funding from councils, namely the provision of water services and Resource Management Act consenting.
A five member review panel was appointed and the terms of reference included, "how our system of local democracy needs to evolve over the next 30 years, to improve the wellbeing of New Zealand communities and the environment, and actively embody the Treaty partnership."
An emerging theme of the reforms is for local government to become agents for central government including helping to deliver health goals and climate change objectives.
A submission produced by Local Government New Zealand's (LGNZ) Community Boards Executive Committee (CBEC) is indicative of the radical ideas being considered. They are calling for empowered "Community Councils" to not only take over many of the traditional roles of local government, but to also be co-governed: "The default membership should be such that 50% are elected by residents on the Maori roll and 50% by residents on the general role."
Whether CBEC was advised by the LGNZ's Maori Committee – which includes the Minister's sister Tipa Mahuta – is not known, but what is known is that the Attorney General's advice to the Rotorua Council that co-governance discriminates against non-Maori, has been disregarded!
It is not an overstatement to say the changes being proposed are radical. Yet again, we are seeing the revolutionary He Puapua agenda being put into effect. Not content with passing control of water to Maori interests, Nanaia Mahuta and her family connections are going to dismember local government and reconstruct it with Maori in the driving seat.
We would urge anyone concerned about such developments to read the discussion document HERE and put in a submission by June 30 – full details can be found HERE.

As the Government doubles down on their He Puapua objectives it's time to question the fundamental legitimacy of their actions.
But first a reminder of how we got to this point.
When she was first elected Prime Minister, Jacinda Ardern promised her government would be "transformational". With communist roots that enabled her to remain the President of the International Union of Socialist Youth – even after being elected to our Parliament – she is now using her majority power to introduce a socialist agenda more radical than anything ever seen in this country before. Embracing identity politics and racial division, the target for her revolutionary transformation is democracy itself.
As unbelievable as it sounds, our democratically elected New Zealand Prime Minister is attempting to replace one of the world's longest-standing and most successful democracies with tribal rule – one 'co-governance' deal at a time.
These co-governance deals are designed to empower the iwi elite – a privileged tribal aristocracy that runs vast multi-million-dollar private business development corporations that pay no tax.
This subversive strategy began in earnest in 2019, when the PM authorised the creation of a plan to enact the United Nations Declaration of the Rights of indigenous Peoples, which had been signed by the National Government in 2010 at the behest of their Maori Party coalition partner.
Nanaia Mahuta, then the Minister of Maori Development, appointed a nine-member technical working group (which included a close family member with a second close family member seconded to help) to produce a Declaration implementation plan. Their He Puapua report, with its goal of tribal rule by 2040 – the 200th anniversary of the Treaty of Waitangi – was delivered to the Government in November 2019.
We now know that a number of He Puapua objectives were rolled out during 2020 – under cover of the Covid pandemic – including the use of 'Aotearoa' as the name of our country and the imposition of Maori language and culture at every opportunity.
We also now know that not only was Labour's coalition partner New Zealand First and Deputy Prime Minister Winston Peters, kept in the dark about the PM's plan to replace democracy with tribal rule, so too were voters during the 2020 election.
That means Prime Minister Ardern is undermining our democracy without any mandate from New Zealand voters.
The impact of her radical agenda on New Zealand is far reaching.
Already the local government electoral system has been changed to give iwi greater influence, a separate Maori Health Authority has been introduced to prioritise race over clinical need in healthcare, and iwi are now being given control of Three Water infrastructure and services.
Nor does it stop there. Already signalled is greater iwi control of the conservation estate, stronger iwi involvement in the resource consenting process, and a dominant iwi influence in plant and animal research and commercial development through the Wai 262 claim.
But if Jacinda Ardern has no mandate from voters for the radical transformations that are already underway, under what authority is she undertaking such extremism?
The first justification being advanced, is that a Treaty partnership exists, which requires 50 percent of the power of government to be transferred to the tribal aristocracy.
Their story goes that when the Treaty of Waitangi was signed on behalf of Queen Victoria, she entered into a 50:50 partnership with Maori tribes, who at the time were engaged in intertribal warfare, slavery, and cannibalism.
Even former Prime Minister David Lange is described as ridiculing the notion: "He really didn't believe that Queen Victoria had signed a treaty of equality and partnership with '500 thumbprints'."
This week's Guest Commentator, former Judge and Law Lecturer Anthony Willy, has exposed the Treaty partnership concept as a deliberate fabrication, pointing out in previous commentaries, that not only is it a constitutional impossibility, but claims that it arose from the Court of Appeal Lands Case are without foundation.
In this latest analysis he goes further, explaining that contrary to what the activists claim, not only has the Treaty never been recognised at international law, but it has now 'expired':
"There are indications that the academics advising the Maori radicals have woken up to the fact that calling the compact entered into in 1840 a 'Treaty' is a courtesy title only and not something recognised at international law. This for the simple reason that to qualify as a 'Treaty' it must arise from agreements made between sovereign states. In 1840 there was in fact no sovereign ruler in New Zealand but merely a collection of tribal families. The resulting document was therefore in the nature of a contract between the Crown and those tribal chiefs who agreed to sign…
"Like all such documents it has a natural life span which expires when the circumstances become so changed by the passage of time and events make it irrelevant. It would have been no different if the document were a legally recognised treaty. History is littered with examples of expired treaties as a result of changed circumstances. For example, nobody in their right mind would, think that the promises made in the Treaty of Versailles following the defeat of Germany in the first world war any longer governs the European territorial claims of the French, the Germans and the British. So it is with the 'Treaty of Waitangi'."
In light of such matters, the primary goal of the iwi elite pushing for Maori supremacy is to replace New Zealand's highly effective unwritten constitution, with a written one based on the Treaty.
If that were ever to occur, the result would be disastrous for this country.
Unelected Judges with the power to overrule our democratically elected Parliament would take control of law making in New Zealand. And with the Treaty at the heart of a new constitution, every law would prioritise the Treaty 'partners' over everyone else.
This is what Labour's powerful Maori Caucus and iwi leaders are planning right now.
Their last attempt to introduce a Treaty based constitution was led by the Maori Party in 2011 – unbelievably, with the blessing of National.
It was resoundingly defeated – thanks largely to NZCPR supporters, who got behind our nation-wide campaign to oppose a Treaty based constitution (you can read our report HERE).
But that was not the end of the matter, as here it is once again being progressed, but this time under the cloak of the UN Indigenous Rights Declaration.
The problem the separatists face, however, is that declarations are only symbolic. Like treaties, they need to be enacted as statutes to give them legal authority.
The UN Declaration was invoked using the Westminster tradition of prerogative power. This enables governments to sign up to international agreements without the approval of Parliament.
That's why, at the time, former Prime Minister John Key said the Declaration was largely symbolic.
Since it has not been ratified by Parliament it has no legal force and cannot be used by Prime Minister Ardern to justify her attempt to replace our democracy with tribal rule. She is doing that under her own volition.
In fact, the UN Indigenous Rights Declaration even stipulates that sovereign states are under no obligation to adopt provisions if doing so would impinge on political unity or over-ride the rights and freedoms of others in a democratic society.
In his commentary, Anthony Willy is unequivocal about this:
"Rest in peace the aspirations of co governance and co government of New Zealand sought by the activists and their fellow travellers relying on the Declaration. It is of overriding importance and clear beyond doubt that in terms of the declaration no indigenous person can enjoy a right which damages the existence of a democratically elected government. That immediately rules out any notion of the governance of the state or territorial local authorities being shared between indigenous peoples and those who came after. Inherent in this is the recognition that in a democratic state (which the United Nations clearly regards as the gold standard) votes, local and national are allocated per head of the voting population regardless of race, colour, or creed."
So, as a country, where do we stand.
Firstly, there is no legal justification for "co-governance". The now expired Treaty of Waitangi did not introduce co-governance – that right has been invented by tribal activists seeking Maori supremacy, and is being advanced by radicals within the Labour Government.
And secondly, the UN Indigenous Rights Declaration, is being manipulated and used as a smokescreen to legitimise Jacinda Ardern's revolutionary attempt to 'transform' our democracy by giving a ruling tribal aristocracy power over the lives of other New Zealanders.
Anthony Willy sums up our situation: "There can be no question of any sharing of government, local or national relying on the Declaration, neither can reliance on the Treaty support such a claim given that on any view of the document it vests sovereignty in the Crown in Parliament. To have any purpose there must be another agenda in play and it has become clear what that is. What we used to call the Labour Party, and which enjoys an absolute majority which the advocates for MMP said could not happen is now in the grip of a group of Maori activists who will stop at nothing to undermine the sovereignty of our Parliament, our democracy and the Rule of Law."
New Zealand democracy is under attack. But the threat does come from other nations – the threat comes from within. It's time for Kiwis to wake up to the civil revolution that is occurring within our society. The agenda of the iwi elite to restore pre 1840 Maori governance to New Zealand is well advanced and progressing rapidly under Jacinda Ardern's guidance.
IN CONVERSATION WITH DR ALANNA RATNA OF NZDSOS
Click Link to View Dr Alanna Ratna : https://odysee.com/@FreeNZ:d/6185143FreeNZDrAlannaRatna-ICW-Odysee:3
Our 2nd conversation with Dr Alanna Ratna about the current climate in NZ
List of references here: https://docdro.id/CsMfEkU
Additional reference – https://koanga.org.nz/gardens/seed-categories/
Video reference: https://youtu.be/XSogo24HKx8
We at FreeNZ endeavour to keep Kiwis as informed as possible with our interviews and content. We have a solid little team of dedicated workers & it's that teamwork that helps make the dream work.
If you would like to support, contribute or leave a Koha to FreeNZ Media so that we can continue to investigate and share Kiwi stories, you can do so here: https://www.buymeacoffee.com/supportfreenz
For those who'd like to donate directly, please email: freenewzealand@protonmail.com to let us know.
A heartfelt thank you to our fellow good Kiwis.
Follow us on:
Odysee: https://odysee.com/@FreeNZ:d
Bitchute: https://www.bitchute.com/channel/3d2jw28dB9JI/
Rumble: https://rumble.com/c/FreeNZ
Substack: https://freenz.substack.com
Facebook: https://www.facebook.com/FreeNZMedia
Youtube: https://www.youtube.com/c/FreeNZofficial/videos
Twitter: https://twitter.com/_FreeNZ
Instagram: https://www.instagram.com/free_nz/
TikTok: https://www.tiktok.com/@free_nz?lang=en
Telegram: https://t.me/freenewzealand
Spotify: https://open.spotify.com/show/09AX71MbRFBjNoRYapcj9a?si=4edb0677e1a644f8
Dr Alanna Massey has … all of NZ Dr Councils names and I has forwarded them, along with the names of Dr Bryan Betty and Dr Samantha Murton and the NZ board of the RANZCOG, to Dr Reiner Fuelmich. Dr Fuelmich is the German lawyer dealing with the C fraud and in due time intends to put a Nuremberg 2 trial through the International Criminal Court!!!!
10th Sept 2022
This is the letter that I wrote to the MCNZ last November when they said that they were investigating me for speaking out about the issue.
One of their claims was that my information on face book was wrong because fact checkers said that it was wrong. That is the depth of their ability to rebut what I say.
I have gone through their process and through the practitioners competency committee and now I'm heading to the medical practitioners disciplinary tribunal because I refuse to accept their voluntary undertaking to shut my mouth and put down my pen.
The hilarious thing is that I have not worked for many years and hold no current practising certificate and at every speech or in every video I have stated that I am not working as a doctor now.
The situation is actually superb because I get to speak second and I shall stand there and turn the whole thing around so that they are the criminals and everyone will hear the evidence against them and they will be exposed for what they are.
Anyway .. lets see if this post is removed and I am banned again on the first day here after my latest 30 day ban :
LETTER FROM Dr Alanna Massey TO MEDICAL COUNCIL (some words replaced by capital letters ) November 2021
I am so pleased that you contacted me. I have been meaning to write to you for some time now but I have had more important issues to deal with first.
I'm very pleased that you saw my speeches and my Face Book page. I hope that you have learnt something from them, as it seems that your knowledge about C management is painfully lacking.
You appear to be well behind in your scientific approach to the situation, especially with the V mechanism of action and side effects. You do not seem to comprehend its bodily distribution or the fact that they have recently discovered the S protein in the nucleus of the cell.
It is also concerning that you clearly misunderstand the importance of early treatment and the excellent safety and efficacy of IVM and Vitamin D3.
Instead you are fixated with a V which has an ARR of 0.8% or worse, meaning that the V person is 99.2% as likely to catch C as his un-V neighbour but more likely to spread it.
This basically renders the mandates irresponsible virtue signalling yet you have instructed your members to refuse to issue V exemptions.
You are happily ripping the rug out from beneath whole groups of people who have dedicated their lives to helping others – teachers, fire fighters, nurses, doctors – and in doing so you have ruined careers and businesses, probably caused homes to be lost though inability to pay mortgages and likely destroyed marriages through the immense fear and stress these mandates have created. Not only that but you are actively promoting medical apartheid. Shame on you.
Another thing : I have been told by several GPs that Pfcker is not associated with doolb stolc. Are you truly that deep into the Dark Ages ? Every other country is aware of this association.
There have been two VITT deaths – both young NZ dentists following their V. There have been huge numbers of thrombotic strokes and heart attacks that have occurred post V in young New Zealanders with no risk factors what-so-ever.
And you tell the public that myocarditis is only a mild illness that resolves with anti-inflammatories. Are you out of your minds ?
But the most appalling part of all is how you promote the V to pregnant women. You are completely and utterly wrong when you claim it is safe and effective in pregnancy and breast feeding.
I would actually go further and say that you are criminally negligent in this matter.
The statistics showed us earlier in the year that there was an 82 percent miscarriage rate in the first trimester in those who have the V , which the researchers tried unsuccessfully to cover up. This study has been re-done and was published this week. It shows that the first trimester miscarriage rate if V'd is 81-91 percent.
This has been illustrated at the ground level with local midwives losing full month case loads to mothers being V'd. A whole month of expected births miscarried due to your advice – and that is just one midwife in one town. There will be similar scenarios throughout the country.
As well as this the still birth rate has rocketed. Usually there are 114 still births per year for the entire country but in just two weeks Hastings alone had 9 still births in V mothers who were following your advice to get the V. You are responsible for the death of those babies. You have blood on your hands.
I suppose you are also in denial regarding the deaths of teenagers. We have 2 siblings dead after the V'thon in Christchurch – a girl aged 15 and a boy aged 17. Plus a 17 year old boy in Northland and a 13 year old boy in the south Island – both dead the day after their V.
Also The 17 year old girl whose death should have stopped the roll out but was instead blamed, prior to any autopsy report, on the pill – which she had been prescribed some time prior so therefore the GP would have checked for clotting risk factors at that point in time.
I am also aware that the government has asked families involved with severe adverse reactions and deaths to sign waivers that come with financial settlements. This blatant attempt to further cover up V failures is abhorrent, as is the gagging of the media at the cost of millions of dollars of tax payer money.
Why don't you speak up against this propaganda ? Why do you sit quietly and do nothing while the government promotes a V that should never have passed Medsafe ?
And to add insult to injury, in promoting the V you have violated the N-Code in its entirety. You might like to look that up and familiarise yourself with your offences. You are all guilty of crimes against humanity. And if you think I am exaggerating you are wrong.
I have all of your names and I have forwarded them, along with the names of Dr Bryan Betty and Dr Samantha Murton and the NZ board of the RANZCOG, to Dr Reiner Fuelmich. Dr Fuelmich is the German lawyer dealing with the C fraud and in due time intends to put a Nuremberg 2 trial through the International Criminal Court.
Finally, I do not wish to be associated with a scientifically ignorant organisation that has lost its ability to practice evidence based medicine, has banned open debate, censors its doctors, allows politicians to decide how best to treat patients, has abandoned the principal of informed consent and, worst of all, has broken its promise to first do no harm. I hold you in the utmost contempt as do many New Zealanders.
I shall see you on the other side of history.
My conscience will be clear but may God have mercy on you.
Lovely write up in SunLive the Bay's news first
Sue Grey, NZ Outdoors & Freedom Party
Sue Grey, NZ Outdoors & Freedom Party
"It's been a fabulous weekend on the campaign trail with a very enthusiastic and well attended house meeting, visits to local farmers and freedom markets, and plenty of listening about local concerns and solutions," says NZ Outdoors & Freedom Party candidate Sue Grey..
Sue says she is "stunned by the incredible enthusiasm for her campaign and the many generous offers of help".
This weekend there was also the public release of the documentary 'Truth, Politics and Lies' which features Sue Grey, musician Aly Cook's 'Little White Crosses' and "various MPs in Parliament changing the law after one of Sue's successful High Court challenge", says Sue.
Sue is planning a public showing of the documentary and a panel discussion about human rights.
Sue says she is very excited to have so much local support for her campaign.
"It's clear the people of Tauranga have had enough of the government controlling their lives," says Sue. "They are well and truly over Covid and the fear, division and isolation it created, and are excited discussing solutions to reclaim their body sovereignty and control of their lives.
"People are increasingly becoming concerned about the reach of national and globalist agendas and are seeking more local independence."
Sue has advertised a series of community meetings and is planning more meetings on health, democracy, human rights and overcoming the current discriminatory regime to heal division and find unity. Details will be posted on www.suegreytauranga.co.nz and the "Sue Grey Tauranga" Facebook page.
On Monday Sue will be speaking at a Freedom and Rights Coalition event and "encouraging voters to be brave and vote for someone different from the existing red/blue party franchises".
Key dates for the Tauranga by-election:
Tuesday 17 May candidate nominations close at noon, by-election candidates announced 4pm
Wednesday 1 June overseas voting starts
Saturday 4 June advance voting starts
Saturday 18 June election day, voting closes at 7pm. Preliminary results will be announced later that night
The NZ Outdoors & Freedom Party's candidate Sue Grey. Photo: Supplied. See more here https://www.sunlive.co.nz/…/293901-out-and-about…#candidates#tauranga#bielection
PHYSCOLOGICAL INFORMATION USED
Corrupt media and government
Link for Chantelle's Live today
I appreciate Chantelle and her Dad, Leighton. Thoughts are with you, Leighton tomorrow.
Sue Reyland (Admin/Founder)
Kiwisprotectingourfreedomofexpression.com
THE TOXIC CO-GOVERNANCE AGENDA
By Dr Muriel Newman
The Rotorua District Council (Representation Arrangements) Bill is dead – and long may it stay that way. The Bill attempted to introduce co-governance with the effect that it advantaged voters on the Maori Roll over all others.

The final blow was the ruling by the Attorney General that by breaching the constitutional principle of equal representation for everyone – a cornerstone of our representative democracy – the Bill was discriminatory.

This fact that co-governance has now been found to be discriminatory must surely signal an end to this whole toxic agenda.

Given the sleight of hand being employed by advocates of Maori supremacy to mislead the public, it's important to understand the numbers.

In the Rotorua case, the Council sought to introduce equal co-governance by creating two new wards of three councillors each – a Maori Ward for voters on the Maori Roll and a General Ward for voters on the General Roll.

In doing this, however, they breached New Zealand's electoral law, which requires the number of elected members to be proportional to their Electoral Populations – which is the number of the men, women and children who live in the area they will represent.

With Rotorua's Maori Electoral Population standing at 21,700 and the General Electoral Population 55,600, assigning three councillors to each Ward is a clear breach of proportionality.

When looking at the voting numbers, the discrepancy is stark. The Rotorua Bill would have given the 8,000 voters registered on the Maori Roll the same voting power as the 38,000 voters registered on the General Roll. This means each Maori Roll vote would have, in effect, almost five times the influence of each General Roll vote.

The Attorney General's ruling that the Bill discriminates against non-Maori and is in breach of the Bill of Rights, is not only a slap in the face for the Labour Government, which unanimously supported the Bill at its first reading, but in particular for Tamati Coffey, the MP sponsoring the Bill, who hailed it as breakthrough legislation that would introduce a 'new type' of democracy to New Zealand: "There is nothing to preclude us being able to 'tweak democracy'to make it work for us here in Aotearoa."

It has now been revealed that this 'tweaking' of democracy by Tamati Coffey and the influential Maori caucus involves replacing New Zealand's system of universal suffrage – where all votes are equal – with a new system designed to give Maori votes greater influence than the votes of everyone else.

And that's the crux of Labour's "co-governance" agenda. Under 50:50 co-governance, it is claimed that representatives of a 17 percent minority of the population who identify as Maori will be given the same voting power "at the table" as representatives of the 83 percent majority. By giving representatives of the tribal elite almost five times the voting power in democratic decision-making, as the representatives of the general public, co-governance is similarly discriminatory, undermining the principle of equal representation, which, under Section 19 of the Bill of Rights, cannot be justified in a free and democratic society.

However, looking into this further and considering an analogy based on voting numbers, the situation becomes even more ridiculous. Of the 3,507,291 voters registered at the last election, only 272,957 – around eight percent – registered on the Maori Roll. Co-governance would therefore give an eight percent minority the same voting power in decision-making as the 92 percent majority. In essence, through co-governance, Labour would be giving Maori Roll voters more than eleven times the voting influence of other New Zealanders.

It's clearly time to remind politicians that in our democracy they answer to all New Zealanders, not just a minority. And isn't it now time to call out "co-governance" as discriminatory and racist, and reject it outright?

So how on earth have we reached this point in time where democracy is being undermined by our own Government through a bizarre attempt to transfer democratic power and public resources from all New Zealanders to representatives of billion-dollar tribal business development corporations that pay little or no tax?

If we cast our mind back, it was just over a year ago that we first came across an abridged version of Labour's explosive He Puapua report on the Ministry of Maori Development's website. A full version was subsequently located and published on our NZCPR website HERE.

It turns out that He Puapua had been produced by Jacinda Ardern's Government as a roadmap to implement the United Nations Declaration on the Rights of Indigenous Peoples – a radical plan adopted by the UN General Assembly in 2007 to give self-identified indigenous people around the world control of land, resources, and governance.

Even though the Declaration was described as non-binding and aspirational, Helen Clark's Labour Government refused to sign on the basis that it was inconsistent with domestic laws and the Treaty of Waitangi.

However, as a result of a coalition deal with the Maori Party, John Key's National Government foolishly signed the Declaration in 2010, with the Prime Minister reassuring the nation that the agreement was essentially symbolic.

In 2019, Jacinda Ardern rejected Helen Clark's opposition and John Key's caution, to announce the Declaration would be enacted into law. A technical advisory group was appointed to develop a blueprint, consisting of Dr Claire Charters (Chair), Waimirirangi Ormsby, Naomi Solomon, Gary Williams and Dr Jacinta Ruru, along with government officials Emily Owen, Judith Pryor, Kayla Kingdon-Bebb and Tamati Olsen.

Their final He Puapua report, setting out a radical plan to replace democracy with tribal rule by 2040, was delivered to the Government in November 2019. There are signs it began to be rolled out shortly thereafter – even though it was kept hidden from Labour's coalition partner, New Zealand First, and from the public.

Once Labour won the election with an outright majority, the momentum increased, and by March 2021, the country was being swamped with a tidal wave of Maori-first initiatives. Maori language and culture were imposed at every turn. Our democratic right to challenge councils over Maori wards was abolished without warning. And accusations were rife that colonisation and white supremacy had turned New Zealand into a racist society.

Our discovery of He Pupua enabled us to make sense of what was going on, especially once the radical bombshell was announced that iwi co-governance would be introduced into two of New Zealand's most essential services – health care and the delivery of fresh water.

As Ian Powell, a former Executive Director of the Association of Salaried Medical Specialists – and leading critic of the health reforms – explains, "Abolishing District Health Boards was not part of Labour's election manifesto in 2020. There was no public discussion on the matter before it was announced. The abolition decision was made in complete secrecy. DHB chief executives themselves only were informed on the day of Andrew Little's public announcement."

Ian describes the rationale for the reforms given by the Health Minister as "misleading" and "false", and he describes the reality of the situation that New Zealand now faces: "There is a huge problem. With only 40 working days to go those running DHBs have no more information on what will replace them on 1 July than they had on 21 April last year when the health minister announced their abolition. In other words, the organisation responsible for planning the transition has no plan."

What is going on is unconscionable. The only reason for the abolition of a community-based health system that has stood New Zealand in good stead for 30 years, is Labour's ideological obsession with co-governance and centralised control.

Labour has now pulled back from giving their new Maori Health Authority (co-chaired by the sister of senior Cabinet Minister Nanaia Mahuta) the right of veto over the entire health system. It may be merely a coincidence that this comes at a time when Labour's polling is in decline and the backlash against co-governance – which transcends political boundaries – is growing.

But it needs to go further – the whole $500 million health restructure should be abandoned so DHBs can focus on the enormous patient backlog that's been created by the pandemic and avoid the disastrous disruption that Ian Powell is predicting.

It's a similar shambles over Three Waters. While Labour campaigned on ensuring "major decisions about local democracy involve full participation of the local population from the outset", once their plan to confiscate water services and infrastructure from local authorities was announced, they instructed councils not to consult with their communities. Maori were the only group to be consulted on a proposal that would give iwi co-governance control.

Furthermore, Minister Mahuta's insistence that the water reforms will prevent privatisation are now raising questions about whether, in fact, Labour is privatising water through iwi control – as Victoria University's Dr Bryce Edwards explains: "In one sense the co-governance model is a form of privatisation. The new companies will be half controlled by private organisations – iwi, which are increasingly highly corporate in their business operations."

Labour is now employing desperate tactics to try to save Three Waters. Misrepresentations about the state of water quality in New Zealand are being orchestrated through "friendly" media to scare the public into supporting the reforms. False claim are being perpetuated – that councils will still 'own' their assets, and that the planned mega-bureaucracies will save water-users money.

And, with regards to concerns co-governance amounts to tribal privatisation, Labour has still not denied that Three Waters may lead to Kiwi water-users being forced to pay iwi a royalty – in perpetuity – every time they turn on the tap.
So, what does the future hold?

Firstly, in spite of the overwhelming evidence, Jacinda Ardern continues to deny that He Puapua is government policy.

To dress up the lie, Cabinet approved a project under the co-leadership of the Minister of Maori Development Willie Jackson and the iwi leader Professor Margaret Mutu, to undertake yet another round of consultation with Maori. The feedback will form the basis of a Draft Declaration plan and a public 'consultation' proposal will be released in June to coincide with Matariki. Once that secondary consultation is complete a "living document" will be launched in December that will ensure the UN Indigenous Rights Declaration of tribal rule can be fully implemented by 2040 – the 200th anniversary of the signing of the Treaty of Waitangi.

This week's NZCPR Guest Commentator Mike Butler, has reviewed the report from this latest round of Maori 'engagement' and explains:

"A report with the lengthy title 'United Nations Declaration on the Rights of Indigenous Peoples – Key themes from Maori Targeted Engagement in April 2022' looks like Maori Development Minister Willie Jackson's tricky next step in implementing the He Puapua plan for two governments in New Zealand, one for Maori and the other for everyone else.

"Jackson's engagement report unsurprisingly recommends separate administration for Maori of land and resources, education, justice, and housing along the lines of the Maori Health Authority and directly reflecting proposals in He Puapua.

"Justification for this appears in an assertion in clause 12 on page 7 of the report that says 'strengthening the tino rangatiratanga of tangata whenua was the most consistent matter raised' by participants in the engagement meetings."

In essence, the feedback from the Maori consultation confirms that not only do they want the Government to cede power and resources so they can control everything, but they also want to use the Declaration as "an avenue for oversight when Maori rights were not being upheld".

Is this the ultimate goal – for the Declaration to not only become the mechanism for tribal control of New Zealand, but the basis of a new grievance industry going forward?

Since the NZCPR has no confidence that the government's public consultation will be anything but biased towards a Maori-first agenda, we are preparing an independent consultation process to ascertain exactly what New Zealanders think about the Government's plan to replace our Westminster Parliamentary democracy with tribal rule. We will be announcing details shortly.
This excellent interview from a very adept communicator of the challenges facing we NZers due to obscuration of the truth about the make-up of the Pfizer vaccination.
Lynda, a Naturopath, Acupuncturist and holistic healer for over 35 years is finding herself working up to 50 hours a week following the Covid vaccination narrative both locally and globally. What she is learning is shocking her daily. Day after day, week after week, month after month she is realising how 'unsettled' the science is.
Statements made a couple of weeks ago that were seen as conspiracy – yet after a short time – these so called conspiracies become far more factual. She gives some hard data to reveal her point and all the way through this compelling interview – we hear time and again of major distortions coming from both the Government, the CDC and MSM 'mainstream media'. Echoing the 'storyline' that is being promulgated by Pfizer and all the other big vaccines corporations – all in 'lockstep' with Big Tech, and Governments – especially those in the Western hemisphere.
Adverse Bodily ReactionsFor example, there are now untold numbers of women globally who have had the vaccination and that straight afterwards, their menstrual cycles become completely deranged and unfathomable. That this is happening very shortly after their vaccination takes place.
These are the most painful periods they've ever experienced and are exceptionally heavy periods. Menopausal and post menopausal women are even having periods after years without a period and all these thousands of women are sharing this over social media – and the MSM and the CDC, plus 'science voices' – immediately stating that it was all bunkum and denying it all.
But, just last week the CDC and MedScape in the US, have now admitted that they do not know exactly what the vax may be doing. Yet, they do concede that they are recording problems with women and their menstrual cycles.
The Vaccine is still an Experiment The 'warp' speed plan in America to produce a Covid vaccine – especially by Pfizer as one of the vaccine makers – is still an experiment as they only tested it for a number of months. Yet Pfizer has been able to pressure the NZ Govt into not making them responsible if any NZer has any health issues after being vaccinated. This has to be construed as totally immoral.
Because most vaccines take 10 to 12 years to test – this is a huge gamble by all concerned with this 'injection'. This was basically a 2 month trial, and NZ has willingly embraced it – as they have in other countries.
Red FlagsSo as the community data comes in from ordinary people throughout the greater community – more red flags are being raised … red flags of side effects.
(Note: An acute allergic reaction to an antigen (e.g. a bee sting) is one in which the body has become hypersensitive).
So in NZ we are seeing an anaphylactic reaction in about 1 in every 4,200 people. Whereas in the USA their stats are seeing about one in about every one point, eight million doses administered.
So when we look at NZ's stats, to Lynda's understanding – this is a massive red flag! When we were told in NZ we could expect about one in a million, but now it's 1 in every 4,200 people. One in 4,200 people is not a rare side effect!
MEDSAFE and the Unanswered Questions that Pfizer have not yet answered.The 58 questions that NZ MEDSAFE have asked Pfizer have still not been answered yet over 60,000 NZers have been injected. When we find out that Pfizer was only given a provisional consent approval, by MEDSAFE. A provisional consent only!
Listen to how Linda tells of the ongoing trial with this vaccine and its effect on animals – This will get you sitting up and paying attention!
That the NZ Government continues to state that this vaccine is OK for pregnant women.
There are now over a thousand reports of stillbirths and miscarriages being reported in the US and elsewhere (listen to this interview for more info). However many people are not reporting their adverse effects for many differing reasons.
Note there is insurance cover – no recourse to chase up Pfizer – and this is global – the vaccine corporations are calling the shots. They are controlling the game plan and riding the fear wave.
Hear how in America the reporting of any accidents from vaccines is so very low – that it could be as low as only 1% of parents communicating with the US authorities about vaccine related injuries – why? (listen …
But with this vaccine roll out in the USA – they have received 862,000 reports of adverse events with 5,900 deaths – she said that we also have to acknowledge that these may have a lot of other contingencies attached – so until this can all be verified – just watch this space.
Dr Jessica Rose … from Canada – https://www.globalresearch.ca/study-analysis-vaers-shows-covid-shots-likely-cause-deaths-spontaneous-abortions-cardiovascular-neurological-immunological-adverse-events/5745797 
Says there are about 500 deaths each week in America due to this vaccine. – Best listen to hear what Lynda is saying about this.
This is serious especially for women.
Massive vaccine doses of injury has not been processed – there are millions of people who have been vaccinated but the data is missing on adverse reactions due to not enough health officials to record this data. Here in NZ we are having the same problem.
CDC & VAERS Vaccine Adverse Event Reporting System http://www.vaers.hhs.gov
Linda says do your own research – go to grass roots level health workers on social media as this is the only way ordinary people can actually get the information out. etc. Join groups studying the health effects of vaccines – this is where you will learn at the coal face.
Do not go to any 'science or medical' journal or even hospitals – because they are censoring all the information. These establishments are just that – 'the establishment' and they are all 'hard nosed' and lock-stepped together pushing out the same untruths and distortions.
When you research yourself of the adverse health effects, you will read so many astounding stories and really feel these visceral narratives of people who are deeply pained and troubled by what is happening …
In Israel nearly all have been vaccinated – and reports of suffering due to the media silence – is very problematic. Plus they have a vaccination passport now – You can not enter public spaces without your vaccine passport. (This may be 'momentarily' put on hold) – however this is deemed to be a ploy that the Israeli Government will deliberately go back on. Watch this space.
For NZers Experiencing Adverse Effects.
http://www.phvc.otago.nz/reporting
Such as blood clots, heart attacks and strokes …brain bleeds – neurological disorders, paralysis – plus – sudden unexpected guests in the 2 to 3 weeks – post vaccine
She says it is imperative that you do your report – because this is still an experimental vaccine – it's a novel technology – everyone who has the injection becomes an experiment – and no one knows the short term or long term trajectory of this. No report means that you will have a zero chance of any support in the future. So please make a conscious decision to report any adverse effect.
SheddingThe term 'shedding' is mentioned and this was originally not going to be spoken about. As, it's all over Vaccine social media and has heads turning all around the planet. Have a listen as this will instil a sense of seriousness.
https://www.bitchute.com/video/YsUfcJmNF196/ Dr Sherri Tenpenny
Senator Mr Robert Lee Hall of Texas – tells us all the true factual numbers from VAERS for the Covid Vaccine
https://www.bitchute.com/video/Fwj5x1RlzF0y/ 4 minute video
There is so much more in this interview and the imperative for you dear reader is to listen and then – share, Share, SHARE.
Having known Lynda for over 15 years I know that she is a devoted mother as well as a healer who has dedicated her life to a healthy existence for all of us.
Thank you,
Is this young woman still alive? – Is anyone following up on her? this?https://www.facebook.com/messenger_media/?thread_id=732108822&attachment_id=196512455615221&message_id=mid.%24cAAAAAAtcNDx-8zpL6F4wfUBoOr9c
"We now live in a nation where doctors destroy health, lawyers destroy justice, universities destroy knowledge, governments destroy freedom, the press destroys information, religion destroys morals, and our banks destroy the economy." Christopher Hitchens – Pulitzer Prize Winner and ex New York Times Writer.
LABOUR'S DEEPENING DEPENDENCY TRAP By Dr Muriel Newman
Last week's benefit increases delivered on promises made by Labour's Finance Minister Grant Robertson in the 2021 Budget.

During his speech to Parliament at the time, he harked back to the past: "This Budget is set against the Budget delivered 30 years ago this year, the so-called 'Mother of All Budgets'. It was the Budget that finalised the benefit cuts… We will restore dignity and hope for some of the lowest income New Zealanders by righting the wrong of those benefit cuts by boosting main benefit rates by up to $55 per week."

Former Finance Minister Ruth Richardson had responded to his criticism explaining: "My budget was driven by a desire to lift economic growth and to make employment attractive. Grant Robertson's budget is overtly driven by politics and the desire to pay off Labour supporters… The tragedy of this approach is that it locks in intergenerational state dependency with benefits becoming more attractive than jobs."

So, who was right? Let's look at what the evidence tells us – but first, some background.

Thirty years ago, it had become clear that ill-advised welfare changes recommended by the Holyoake Government's Royal Commission into social security and implemented by Norman Kirk's Labour Government in the early seventies had created a devastating cycle of long-term intergenerational benefit dependency.

Three policies in particular had proved disastrous for New Zealand.

Firstly, the needs-based, 'good character' requirement for state support, which had been a cornerstone of Michael Joseph Savage's original vision of welfare, had been replaced with a 'universal benefit' entitlement requiring taxpayers to fund even those exhibiting anti-social and criminal behaviours. Secondly, raising benefit levels similar to a working wage, had effectively undermined the incentive to work. And thirdly, the introduction of the Domestic Purposes Benefit subsidised family breakdown, marginalised fathers, and left single mothers struggling to raise their children on their own.

Preventing generations of children raised in deprivation in families with a culture of violence, no history of work, and no interest in education, from repeating the dependency cycle, became the catalyst for those 1990s benefit reforms.

Helen Clark's Labour Government, however, dismantled many of the changes during their nine years in office. As a result, when John Key's National Government came to power in 2008, they found only a third of all working age beneficiaries were being work tested.

By failing to make the receipt of a benefit conditional on the need to look for work and take available jobs, intergenerational welfare dependency had again become such a serious problem, that a TV One Colmar Brunton poll showed "more than eight in every 10 people surveyed believed there was an underclass problem."

The OECD was also highly critical, identifying New Zealand's stand-alone sole parent benefit as the primary cause of child poverty. In comparison to other countries where assistance for sole parents is temporary and work-related, they found the benefit's weak work requirements and generous payments encouraged women with children to stay on welfare for far too. As a result, New Zealand had one of the highest rates of child deprivation and sole parent dependency in the OECD.

With research unequivocal, that child abuse, substance abuse, domestic violence, educational failure, crime, suicidal behaviour, and other forms of social dysfunction, are much higher in single parent beneficiary families than two parent or working households, National's reforms focussed on providing improved outcomes for mothers and children. Based on the principle that welfare should be a hand up to work and a better future, work-testing and sanctions were available to prevent welfare becoming a lifestyle choice.

A range of social obligations for sole parents were introduced, to ensure their children were enrolled with a GP, were up to date with Well Child health checks, were involved in early childhood education, and attended school.

Teenage parents were expected to be in education or training, and their benefits were subjected to 'Income Management', whereby their rent, power and other essentials were paid automatically, with only a small allowance available for personal use.

With early childhood education available from age three, work requirements for sole parents obliged them to look for part-time work of at least 20 hours a week and to accept any suitable job when their youngest child turned three, with a full-time job when they turned 14.

In light of the poor outlook for children born into welfare dependency, the benefit was aligned to employment law, to discourage beneficiary mothers from having more children. This meant that once a new baby was a year old, the mother was expected to resume the work requirements in place before her baby was born.

To encourage single parents into jobs as the pathway to higher incomes and a better future, a range of supports were available including a guaranteed minimum income, which ensured that a sole parent working 20 hours a week would be substantially better off in employment than on a benefit.

With all of that in mind, let's dive into the detail to determine whether Labour's welfare changes will indeed restore the "dignity and hope" Minister Robertson claims, or further entrench the dependency trap.

Grant Robertson's "biggest in more than a generation" benefit increases were based on the recommendations of the Welfare Expert Advisory Group, headed by Dame Cindy Kiro, who is now our Governor General. Their 2019 report of 42 recommendations, which included raising core benefit levels by up to 47 percent, had a price tag of over $5 billion a year.

The first tranche of the promised benefit increases was introduced on 1 July last year, when welfare payments were raised by $20 a week. The second increases came into effect on 1 April, when weekly benefits increased by $20 to $42 per adult.

A February Cabinet paper explains there is a statutory requirement to adjust the rates of social assistance on 1 April each year as part of an "Annual General Adjustment".

That means many of last week's changes such as to superannuation – which is linked to Consumer Price Index increases and adjusted to ensure it is not less than 66 percent, nor more than 72.5 percent, of the net average wage – would have happened anyway.

While welfare benefits increased with the average wage, Cabinet authorised an additional payment: "Adult rates of main benefits are further increasing to the rates recommended by the Welfare Expert Advisory Group in 2019, with an additional $15 per week, per adult for families with children…"

As a result of these changes, the Ministry of Social Development estimated 364,000 beneficiaries will be better off by an average of $109 per week than they were in 2017 when Labour took office. That's a significant increase in benefit levels.

So, how have benefit numbers been tracking?

Overall the number of people reliant on welfare has increased by 27 percent from 290,000 in December 2017, to 368,000 in December 2021. While Covid has clearly had a major impact, with Jobseeker numbers rising 53 percent from 123,000 in December 2017 to 188,000 in December 2021, the numbers began increasing as soon as Labour took office – as did the length of time jobseekers are staying on the benefit.

This week's NZCPR Guest Commentator Lindsay Mitchell, a social issues analyst who closely monitors welfare developments has been investigating what's going on:

"Since Labour came to power in 2017 the number of people relying on welfare has grown significantly, as has the time people spend dependent. This development is due to both political ideology and political incompetence.

"Finance Minister Grant Robertson makes frequent self-serving references to New Zealand's low unemployment rate of just 3.2 percent. He does not talk, however, about the Jobseeker dependency rate which is much higher at 6 percent.

"In absolute numbers 93,000 people are officially unemployed according to Stats NZ but there are 188,000 on a Jobseeker benefit. It is unusual for the gap between the two numbers to be so large. Four years ago, the respective numbers were close at 128,600 and 123,039."

Lindsay explains that the difference between the Stats NZ official unemployment rate and the numbers on the Jobseeker benefit is due to definitions. Stats NZ defines the 'unemployed' to be someone without a job, who is available for work, but – crucially – must have been looking for work in the past four weeks or be ready to start a new job within the next month.

That means that anyone on a Jobseeker benefit who hasn't been actively looking for work, is not classified as being "unemployed".

This Stats NZ definition creates a bizarre incentive for any government chasing "good news statistics" – if they weaken work testing obligations, fewer jobseekers will search for work and the better the unemployment numbers will look!

While most of the existing welfare sanctions have been introduced to encourage a transition from welfare to work, the Kiro Advisory Group wants them abolished.

A 2021 Cabinet paper outlines those under review include sanctions for failing to comply with benefit approval requirements or resolve outstanding arrest warrants; failing to undertake pre-employment drug testing, drug rehabilitation, or return to work assessments; failing to reapply annually for a benefit; and failing to ensure children are enrolled with a medical practice, are up to date with Well Child checks and are attending early childhood education or school.

Two sanctions relating to sole parents have already been removed. The subsequent child rule, which required welfare mothers who had another baby to resume work requirements after twelve months, has been scrapped. There are now no work test requirements for three years, and if Labour adopts the Advisory Group's recommendations, there will be no work testing for six years.

The second sanction to be removed was known as the section 70A deduction. Introduced by Labour in 1990 to ensure that fathers contributed to the cost of bringing up their children on the Domestic Purposes Benefit, a rort had developed whereby mothers received cash in return for not naming the father on their child's birth certificate, so he could avoid paying Child Support. While Helen Clark's Labour Government increased the penalty, Jacinda Ardern's Labour Government has scrapped it.

While the majority of sanctions are still in place, enforcement action, which was already declining before the pandemic and was put on hold during much of 2020, has virtually collapsed – down 66 percent from 14,778 sanctions in December 2017 to just 5,040 in December 2021. In other words, Labour is turning a blind-eye to work-testing.

Meanwhile, the statistics for sole parents are worsening.

In December 2011, the number of sole parent beneficiaries peaked at 90,000, but, as a result of National's reforms, had declined to 61,000 by December 2017, when the Ardern Government took office. That trend has now reversed with a 20 percent increase in sole parents to 73,000 by December 2021.

The number of dependent children being raised in those sole parent households has increased by 23 percent from 118,000 in 2017, to 145,000 in 2021, and the length of time on a benefit is also rising with 81 percent of the mothers receiving Sole Parent Support at the end of 2021 having been on a benefit for longer than a year, compared with 74 percent in 2017.

If Labour continues to enact the Kiro Advisory Group's recommendations to increase the value of benefits and remove sanctions, the dependency trap will grow deeper and become more and more dangerous for children.

The Prime Minister is fooling herself and the country when she tells us she is improving child poverty by raising benefits. The only sustainable way to improve the outcome for children is to support their parents into jobs and a better future.

Minister Robertson claimed he wanted to restore dignity and hope for some of the lowest income New Zealanders. But he too is foolish if he thinks paying people more to remain on welfare will achieve that outcome. Dignity and hope come from freedom and being independent of state handouts to survive.
NZ'S PATH TO UNITED NATIONS AGENDA 2030
For those Kiwis merrily going along in life thinking we are still the land of 'Milk & Honey' … think again.
NZ's path to United Nations Agenda 2030
Prime Minister Jacinda Ardern has been the guest speaker at a private gathering in New York hosted by Bill and Melinda Gates.
While this has led to Jacinda Ardern becoming the poster child for Agenda 2030 – the UN's blueprint for modern socialism – New Zealanders have remained largely unaware that we are being used as a guinea pig in an international socialist experiment.
It's a shame Jacinda Ardern was not so upfront with New Zealanders when she decided to take the country down this experimental Agenda 2030 path. Most Kiwis would be completely unaware that not only have we adopted UN doctrine ….
Agenda 21, with origins dating back to the first Earth Summit in Sweden in 1972, was established by the United Nations in 1992. Based on the notion that humans are destroying the planet, it seeks to control our lives
* To fight back, we have to start calling out socialism for what it is – but to call it out we first have to lift the veil & expose what is happening .
Sue Reyland
kiwisprotectingourfreedomofexpression
Last year Prime Minister Jacinda Ardern was the guest speaker at a private gathering in New York hosted by Bill and Melinda Gates.
She told the audience that under her administration New Zealand had taken a lead and embedded the United Nations Agenda 2030 into our legal and regulatory framework:
"…my Government is doing something not many other countries have tried. We have incorporated the principles of the 2030 Agenda into our domestic policy-making in a way that we hope will drive system-level actions… I believe that the change in approach that we have adopted in New Zealand is needed at a global scale…"
The event was arranged by Goalkeepers, an organisation set up by the Gates Foundation in 2017 to accelerate progress towards the 17 Sustainable Development Goals of the UN's Agenda 2030.
In her glowing introduction of Jacinda Ardern, Melinda Gates told the audience that our Prime Minister "has released an international human rights plan in which New Zealand promises to take the lead on, among other things, gender equality and women and girls' empowerment."
She described our PM as "a true international leader who understands that the future of the world depends on eliminating inequality."
It's a shame Jacinda Ardern was not so upfront with New Zealanders when she decided to take the country down this experimental Agenda 2030 path. Most Kiwis would be completely unaware that not only have we adopted UN doctrine, but we are also apparently leading the world in gender equality and women and girls' empowerment.
While the Ardern Government has not hidden the fact that it is committed to implementing the UN's Sustainable Development Goals, they most certainly have not been open and transparent about the agenda that underpins those goals – nor the policy implications of "eliminating inequality".
Agenda 2030 featured in the 2017 Confidence and Supply Agreement between the Labour Party and the Greens – although not by name. Instead, the parties made a commitment to the 17 Sustainable Development Goals that underpin Agenda 2030:
"The Green Party supports a transformative Government which implements the United Nations' 17 Sustainable Development Goals. In this parliamentary term, the Green Party has a number of priorities to progress the implementation of the Sustainable Development Goals. The Labour-led Government shares and will support these priorities."
And that is the path the Labour-led Government has taken the country over the last three years.
While this has led to Jacinda Ardern becoming the poster child for Agenda 2030 – the UN's blueprint for modern socialism – New Zealanders have remained largely unaware that we are being used as a guinea pig in an international socialist experiment.
In a speech to the International Conference on Sustainable Development in New York in 2018, the Prime Minister signalled her intention to lead the world by fully incorporating the Agenda 2030 Sustainable Development Goals (SDGs) into domestic affairs: "we have decided to try something no other country has done before and embed indicators like the SDGs into everything we do".
She said her Government would no longer rely on traditional measures of progress such as 'economic growth', but would instead introduce new experimental indicators: "…we are establishing brand new measures of national achievement that go beyond growth… We have created a tool called the Living Standards Framework. It puts the notion of sustainable intergenerational wellbeing at the centre of the different decision making processes we have – policy advice, government expenditure and long term management of our assets.
"Our Statistics department is working on an ambitious project called Indicators Aotearoa New Zealand that aims to create a comprehensive set of indicators across the different dimensions of the current and future wellbeing of New Zealanders; economic, cultural, social and environmental.
"These new tools will help us deliver, and monitor the delivery of goals like the SDGs. Our first test of this new approach will be early next year. That's when we will deliver our first budget using these new measures, and new approach. We've called it the well-being budget, and it will unashamedly look to invest in generational change…"
Just before the 2019 'wellbeing' Budget was delivered, the Prime Minister explained to a Business New Zealand audience what the Government's new approach entailed: "while economic growth is important – and something we will continue to pursue – it alone does not guarantee improvements to New Zealanders' living standards… My hope is that this year, with the new Wellbeing Budget, you'll see us setting a strong foundation for both our country and our people."
The mainstream media doesn't appear to have made much of Jacinda Ardern's commitment to Agenda 2030, but that's not surprising given their lack of balance.
This week's NZCPR Guest Commentator Dr Oliver Hartwich, the Chief Executive of the New Zealand Initiative, describes how difficult it is becoming in this country to speak out openly – especially against the government:
"Our small population size has fostered a social conformity that makes it hard to speak one's mind. With two-degrees-of-separation, you cannot afford to burn bridges.
"Most of us no longer dare question if it is grounded in reality and anyone who does is called unpatriotic and petty. So, at the risk of being torn to pieces, let me do it anyway."
Dr Hartwich is especially critical of policy failures relating to housing. As he says, if there is one thing New Zealand is not short of it is space for building houses. Yet the high cost of sections in New Zealand, combined with overly bureaucratic planning laws and excessive building regulations, have led to a housing market that is "the most expensive in the developed world".
The lack of affordable housing has become such a scandal over the years, that successive governments have prioritised fixing it. But to little avail, so entrenched is the ideological framework that created the problem in the first place.
The housing crisis has its roots in the forerunner of Agenda 2030, the United Nations' Agenda 21, which for over 20 years, heavily influenced private property rights in New Zealand. 'Smart growth' policies designed to prevent 'urban sprawl' have been imposed by council planners up and down the country, resulting in a severe shortage of land for housing. The effect is plain to see – higher section prices that have contributed to the current housing affordability crisis.
Agenda 21, with origins dating back to the first Earth Summit in Sweden in 1972, was established by the United Nations in 1992. Based on the notion that humans are destroying the planet, it seeks to control our lives using the benign-sounding but far reaching policy mechanism of "sustainable development" – meeting the needs of the present generation without compromising those of future generations.
In 2015, when the UN updated Agenda 21 to Agenda 2030, they highlighted 17 sustainable development goals to control every aspect of our lives. From an end to poverty, to the intensification of cities, and the elimination of inequality, the UN has mapped it all out.
The following summary of the Agenda 2030 goals from the UN website doesn't do justice to the complexity of the restrictions being proposed – full details can be found HERE:
– Goal 1. End poverty in all its forms
– Goal 2. End hunger and promote sustainable agriculture
– Goal 3. Ensure healthy lives and promote well-being for all ages
– Goal 4. Ensure inclusive and equitable quality education
– Goal 5. Achieve gender equality and empower all women and girls
– Goal 6. Ensure sustainable management of water and sanitation
– Goal 7. Ensure access to sustainable energy
– Goal 8. Promote sustainable economic growth and decent work for all
– Goal 9. Promote inclusive and sustainable industrialization
– Goal 10. Reduce inequality within and among countries
– Goal 11. Make cities and human settlements sustainable
– Goal 12. Ensure sustainable consumption and production patterns
– Goal 13. Take urgent action to combat climate change
– Goal 14. Sustainably use the oceans
– Goal 15. Promote sustainable use of terrestrial ecosystems and halt biodiversity loss
– Goal 16. Promote inclusive societies and institutions for sustainable development
– Goal 17. Strengthen the global partnership for sustainable development
The UN's concept was big and bold – they wanted change that would require all sectors of society to mobilise for a decade of action: "to secure greater leadership, more resources… embedding the needed transitions in the policies, budgets, institutions and regulatory frameworks of governments, cities and local authorities… and people action, including by youth, civil society, the media, the private sector, unions, academia and other stakeholders, to generate an unstoppable movement pushing for the required transformations."
Central to Agenda 2030, and justifying the need for 'urgent' action, is the "climate emergency". It is being used to claim that humanity is destroying the planet, and to justify more regulation and control. That's why every wildfire, drought, flood, or storm is touted as 'evidence' that a global warming Armageddon is just around the corner – and only avoidable if nations take action to implement the UN's goals, including a significant redistribution of wealth from rich to poor nations.
In reality, this is the new face of socialism – first, Agenda 21. Now its Agenda 2030. Next it will be "Agenda 2050". It will never stop because "equality" will never be equal enough for new age socialists like Jacinda Ardern.
While old school socialism pitted the working class against the ruling class – with an underlying premise that the rich were getting richer by exploiting the poor – socialism has now morphed into a struggle for equality. The underlying premise nowadays is that it's fair to take from those who have, to give to those who have not.
It's developed into an obsession over wealth equality, instead of the most important principle of all – equality of opportunity.
It's an issue that is now dividing nations. But the difference between New Zealand and most other counties is that here, there is no open debate. We are being transformed into a socialist state, but without full disclosure by the politicians driving this radical change.
There has been no effective media inquiry about these developments, nor has there been any effective scrutiny from opposition politicians.
As a result, as Dr Hartwich notes, it has become increasingly difficult to freely debate these issues – especially now the media has become so openly biased to the left. In fact it's a tragedy for our society that the Fourth Estate, that used to stand as a guardian of the truth, has now become part of the problem, with so many in the media crossing the line from critical analysis and reporting facts, into political advocacy.
In light of the present-day scarcity of balanced views, it is indeed ironic that while our access to information has never been easier than it is now, access to the truth has never been harder.
Let's make no mistake that behind the smiles, sits the most radical socialist government in our history, with a Prime Minister intent on embedding the objectives of the world's most socialist organisation into our policy and legislative framework.
To fight back, we have to start calling out socialism for what it is – but to call it out we first have to lift the veil and expose what is happening.
Next, we have to decide whether we want to become a socialist society that takes from those who achieve to give to those who don't – or whether our ambition is for New Zealand to be an opportunity society, where everyone has the chance to better themselves and their families.
In other words, should New Zealand go down the path to socialism based on the United Nations' Agenda 2030, or should we respect people's individualism and freedom, and ensure they are given the opportunity to get ahead?
If it is the latter, then we collectively have a lot of standing up and speaking out to do before the next election!
PARLIAMENT'S ARROGANCE By Dr Muriel Newman
19th Feb 2022
"A society becomes totalitarian when its structure becomes flagrantly artificial: that is when its ruling class has lost its function but succeeds in clinging to power by force or fraud."
– George Orwell.

Over the last two years, Jacinda Ardern's Government has instituted a raft of unprecedented emergency restrictions aimed at safeguarding our population from Covid-19.
In March 2020, using exaggerated modelling that predicted tens of thousands of deaths, Prime Minister Ardern made a Captain's Call to abandon the New Zealand Pandemic Plan that had kept us safe during the 2009 Swine Flu epidemic, to introduce the first ever lockdown of healthy New Zealanders.
It turns out, however, that severely curtailing individual rights and freedoms creates enormous economic and social injury, with mounting evidence now showing that lockdowns have caused more harm than good.
This week's NZCPR Guest Commentator Dr Peter Smith, an Australian writer and editor in economics and politics, who is highly critical of the loss of freedom during the pandemic, outlines the latest research on lockdowns:
"Three researchers from the John Hopkins Institute for Applied Economics, Global Health, and the Study of Business Enterprise published a meta-analysis of the effect of lockdowns on Covid-19 Mortality in January. You might have seen coverage of it; nevertheless, it's worth repeating an extracted summary of its conclusion:
'This study employed a systematic search and screening procedure in which 18,590 studies are identified that could potentially address the belief [that lockdowns reduce Covid-19 mortality] … 24 qualified for inclusion in the meta-analysis [which concluded] that lockdownshave had little to no public health effects, they have imposed enormous economic and social costs where they have been adopted. In consequence, lockdown policies are ill-founded and should be rejected as a pandemic policy instrument.'
"But we long since knew this, didn't we? Deaths in light-touch Sweden never exploded as the models or doom merchants on the Left predicted. As at the end of January, Worldometer reports the death rate in Sweden as below that in UK, the US and in Spain. It's higher than in some countries but lower than most. Similarly, light-touch Florida, South Carolina and Texas had death rates all lower than in New York and many other American states."
In response to the pandemic, the development of Covid-19 vaccines was fast-tracked around the world. Because producing safe and effective vaccines for a new virus usually takes between three and five years, mass vaccination has never been responsible for ending a pandemic. By the time the trials are over, and the vaccine is declared safe, the disease has either died out or mutated into a less virulent form and become endemic.
In this pandemic, however, emergency authorisation was given by medical regulators for a range of new Covid-19 vaccines – many of which were using experimental gene editing technology – even though some of their trials were not scheduled for completion until 2023.
As countries raced ahead to inoculate their populations, normal precautionary controls were abandoned on the presumption that the risk of the disease outweighed the unknown risk of the vaccine – even for pregnant women and children.
When it comes to assessing new vaccines there are two main considerations. Firstly, effectiveness – will the vaccine sufficiently boost the immune response to fight off the virus and avoid transmission, hospitalisation, and death? And secondly, safety – are the risks of taking the vaccine significantly less than the risk of catching the virus.
Jacinda Ardern chose Pfizer, a messenger RNA genetic vaccine, for New Zealand's mass vaccination programme. Concerns about the new technology and the fact that the vaccine had been rushed to market before the trials had been completed, were allayed when the PM confirmed, just before the 2020 general election, that under her watch vaccination would be voluntary.
Her assurance upheldNew Zealand's Bill of Rights – Section 10: "Every person has the right not to be subjected to medical or scientific experimentation without that person's consent", and Section 11: "Everyone has the right to refuse to undergo any medical treatment."
However, once she had won the election, Jacinda Ardern broke her word and announced vaccinations would become mandatory for many workers.
While some still claim that vaccination is a choice, making people choose between vaccination and losing their livelihood is coercion, not choice – the tactics of a totalitarian regime.
Despite the high personal and financial cost, some said no to the vaccine, while others complied, albeit reluctantly. But most trusted the Government and willingly took the jab.
So, who are these people protesting in Parliament grounds?
The Prime Minister claims they are anti-vaxxers, but if she actually spoke to them, she would find many are vaccinated but strongly oppose mandates, believing people should have the freedom to choose what they put in their body.
Many other protesters are heartbroken public servants – doctors, nurses, teachers, members of the Police and Armed Forces, who have willingly complied with past vaccination requirements for themselves and their children, but as a result of concerns over the use of new genetic vaccines before their trials have been completed, have been forced out of jobs they love by the mandates.
Furthermore, the rationale for mandates no longer adds up as Newstalk ZB's Drivetime host Heather Du Plessis-Allan explained earlier this week: "Ask yourself this: what is the rationale now for people losing their jobs because they won't get the jab? You could argue that they must be punished because they will put a strain on our health system. That was true when we had low jab rates, but we're now 94% double-jabbed across the country. Do we really think a tiny percent of people is going to overwhelm the health system?"
She also highlighted research published in the Lancet medical journal showing those who are fully vaccinated can spread Covid just as readily as the unvaccinated: "Fully vaccinated individuals with breakthrough infections have peak viral load similar to unvaccinated cases and can efficiently transmit infection in household settings, including to fully vaccinated contacts."
Essentially, this means there is no longer any justification for mandates, and not only should they be removed, but, where possible, employees, forced out of jobs, should be offered them back.
The Speaker, Trevor Mallard, who is responsible for the Parliamentary precinct where the protest is being held, has handled the situation badly, maligning the protesters as "feral" and engaging in childish acts of petulance by turning on sprinklers and blaring loud music across the grounds.
As expected, his actions have not only galvanised support for the protesters, but strengthened the view that many of our Members of Parliament are not only arrogant, but hypocrites – as Newstalk ZB's Political Editor Barry Soper points out, "Mallard seems to have forgotten the much more violent protest he was once involved in, back during the Springbok tour of 1981, where they camped on Parliament's front lawn for the more than the 40 days the rugby players were in the country."
Those MPs who are refusing to even meet with the protesters, seem to have forgotten that they were elected to listen to the concerns of constituents and represent their views in Parliament.
Not only have our political elite shown themselves to be tone deaf about the protest, they also appear to be equally uninformed about Omicron, which is now sweeping through the country at a great rate of knots.
Apart from telling everyone to get their booster shots, 'the pulpit of truth' has provided scant information to New Zealanders about Omicron.
The knowledge of those who have successfully treated Omicron is being ignored in this country, which is why the experience of people like Dr Shankara Chetty of South Africa, who holds qualifications in medicine, surgery, genetics, biochemistry and microbiology, is so important.
Having treated almost 8,000 Covid patients in his rural practice, including many who arrived critically ill by ambulance, he reports that none have died, been hospitalised, or needed oxygen. As a result, Dr Chetty is now recognised as a world authority on Covid treatment, but you won't read about him in our mainstream media.
Once he understood that if Covid patients were going to become seriously unwell, that change occurred on Day 8, he realised it is a biphasic illness. The first phase is a self-limiting viral illness, and the second phase only occurs in the minority of patients who are hypersensitive to Covid's spike protein. In those people, it triggers a severe allergic reaction in the lungs, which, if left untreated, can spiral into a life-threatening cycle of hyper-inflammation and hyper-coagulation.
Dr Chetty treats the first phase as any cold or flu, according to the symptoms. But for those patients developing the second phase – a hypersensitivity pneumonitis – a toolbox of treatments is needed, which includes antihistamines to suppress the allergic response and steroids to reduce the swelling.
In an interview not to be missed – see HERE – Dr Chetty discusses Omicron: "There is little to fear from Omicron, as it is a mild variant, and there is no reason to panic. In South Africa, there is no increase in hospital and ICU admissions, despite the increase in cases."
When asked how to differentiate between Delta and Omicron, he explains, "The symptoms are very different. With Delta we are seeing the respiratory symptoms. We are noticing the deterioration on the 8th day which can be severe. With the Omicron variant we are noticing that patients don't have respiratory symptoms per se. They have a sore throat on the first day which by the second or third day resolves completely. But the overriding symptom they present with is fatigue, headaches."
He explains that few people infected with Omicron develop the Day 8 allergic response, but if they do, and are treated with antihistamines and steroids, there should be a full recovery. He also mentions that in some countries, because every hospital admission is tested for Omicron, if patients are infected – even though they have been admitted for other medical reasons – they are counted as hospitalised Omicron cases, misrepresenting the variant as far more dangerous than it really is.
And when it comes to fearmongering – using the threat of Omicron to force people to get booster shots – Dr Chetty has some strong words: "I think it's absolutely nonsensical… The only thing vaccines have shown some benefit in, is to prevent severe disease and death. Omicron does not cause severe disease or death; it causes mild illness… I don't see the point to mass vaccinate the population to prevent severe disease and death from a variant that does not cause severe disease and death. And of course, notwithstanding that the vaccine can have severe side effects… The risk of the variant does not warrant taking such a risk as a mass vaccination campaign. It's nonsensical."
Dr Chetty believes it will be virtually impossible for anyone to avoid being infected with Omicron and he suggests that the lasting natural immunity it confers – which is far superior to that acquired from vaccination – will provide important herd immunity protection if more deadly variants emerge in the future.
That's why governments around the world are moving to lift mandates and all other Covid restrictions once Omicron has displaced the far more dangerous Delta as the dominant strain.
No-one in their right mind would try to enforce mandatory vaccination and quarantine requirements over something as dangerous as a cold, and yet, that's what New Zealand politicians are now doing.
It's for these reasons that the protesters in Wellington and other countries including Canada, the USA, Israel, Europe, and Australia are right to demand the removal of mandates.
The political elite in Wellington have misjudged the situation by maligning and dismissing the protesters. Their misrepresentation of those who are standing up for what they believe, will simply harden their resolve, and result in more good Kiwis like Sir Russell Coutts going to Wellington to support a movement that is aimed at ending forced vaccinations and restoring human rights, dignity, and the freedom of choice for New Zealanders.
This NZ Freedom Protest is about restoring our democratic, civic, & human rights to free choice & free will.
I am here at Parliament to stand up for my constituents, both vaxxed & unvaxxed, to help seek an end to the Covid-19 restrictions & mandates that have caused such discrimination, division, & untold economic and social hardship in our country.
My work as a councillor continues here, as I participate in meetings, and respond to constituents' queries & concerns via technology.
When I shortly return home I will use common sense precautions by staying home if I should feel unwell.
We as a people must come together, the time for reasonable decisions & good leadership is nigh.
Mayor slams Kaipara councillor's protest role as 'health risk'
By APR editor –
February 17, 2022
A Kaipara district councillor's almost week-long participation in New Zealand's anti-covid-19 mandate protest at Parliament is jeopardising the safety of Kaipara residents, warns Mayor Dr Jason Smith.
Dr Smith said he was particularly worried about those in the councillor's West Coast/Central council ward which had Kaipara's lowest vaccination rates.
The councillor was participating in a likely "superspreader" event when health authorities yesterday reported a surge to a record 1160 covid-19 cases.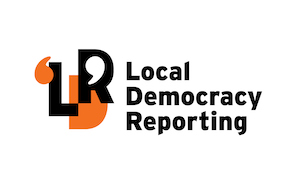 Anti-mandate campaigner and Kaipara District Council (KDC) councillor Victoria del la Varis-Woodcock left Kaipara for the Wellington , anti-mandate protest on Thursday, February 10, and was still there yesterday.
She declined to say when she would be returning home. She also dismissed Dr Smith's safety concerns as "nonsensical".
Since arriving at the protest, del la Varis-Woodcock has addressed thousands of protesters through a megaphone, calling for the government's covid-19 legislation to be immediately repealed.
"My name is Victoria del la Varis-Woodcock and I have a message, repeal all covid-19 legislation now," she has told thousands of Wellington protesters.
Declined to comment
She declined to comment on whether she was representing any of the groups participating in the protest.
Del la Varis-Woodcock has previously told Local Democracy Reporting that elected representatives needed to be role models.
"Elected members need to be role models, need to stand for values of respect, of civil liberties and human rights," she said.
A video of del la Varis-Woodcock's speech is circulating online, including accompanying reference to her being a protest organiser, which she said was not the case, in response to Local Democracy Reporting clarification questioning.
The video has been viewed almost 3000 times, amid a protest that started on Tuesday, 8 February 8, and is now entering its ninth day.
She said protesters would be continuing their mission, regardless of water being sprayed or music being played, until the government repealed "draconian" laws it had enacted around the virus.
Del la Varis-Woodcock has been a local government elected representative since 2016.
Individual rights
She said she was not at the protest as a KDC councillor. instead, she was there as a protester exercising her individual rights. It was possible to separate the two.
Mayor Dr Smith said being a councillor was a 24/7 365-day-a-year role.
Dr Smith said del la Varis-Woodcock was entitled to her opinions, but being an elected representative brought a unique position of leadership in her local community that needed to be taken into account.
"As an elected representative there are all sorts of responsibilities to the people and organisation of the council. It is a 24/7, seven day a week role. You don't get to suddenly be someone else. That's part of the responsibility of this role," Dr Smith said.
He said her protest participation was "worrisome" in terms of Kaipara residents' health and safety.
"It's a long way to travel from Kaipara to a likely superspreader event during the height of a pandemic with a heightened risk of bringing the virus back here," Smith said.
That was particularly the case with Omicron rates increasing through the community, he said.
Low vaccination rate
Dr Smith said he was particularly worried about people in del la Varis-Woodcock's West Coast/Central council ward. Latest available figures showed Māori in this area had a double vaccination rate of just over 71 percent (76.5 percent single dose rate).
Overall, there was a just over 78 percent double vaccination rate and just under 82 percent single vaccinated, he said.
Del la Varis-Woodcock said being at the protest did not compromise being able to carry out her role as a councillor.
She said she would be participating virtually from Wellington in KDC's District Plan review meeting. The meeting was being held face-to-face in Dargaville Town Hall.
Del la Varis-Woodcock also participated virtually while councillors gathered face-to-face for KDC's first 2022 meeting, in the same venue on February 2. A vaccination passport is required to enter the building.
Mayor Dr Smith said del la Varis-Woodcock had not provided this.
Del la Varis-Woodcock declined today to confirm her vaccination status, including whether she was unvaccinated.
Personal information
She has previously told Local Democracy Reporting that was her personal information.
Del la Varis-Woodcock describes herself on her Facebook page as "environmentalist, district councillor, mother, artist and lover of language".
VICTORIA DEL LA VARIS-WOODCOCK FOR MAYOR K.D.C
5th Aug 2022
Victoria del la Varis-Woodcock, Kaipara Councillor
Working hard for Kaipara communities, and a happier world.
Announcement of my Mayoral Candidacy!
You will have seen the billboards up – and YES, it is exciting to be running for Mayor for Kaipara!
We are, as you know, currently in a fight for democracy – and I'm here, where I have been the past 6 years – fighting for better government and better services at the local level.
#AvoteforMEisavoteforYOU
You can follow my campaign on my Mayoral Candidacy page: @victoria4mayorkaipara
SEND A MESSAGE : vvaris-woodcock@kaipara.govt.nz
I have met Victoria Del la Varis-Woodcock… She is passionate to serve Kaipara Residents especially up holding our 'Democracy'. Over the past few years NZ has become a place of uncertainty.
Rate Payers are concerned about the 3 Waters Policies, S.N.A plus He Puapua Policies
Referendums are important … Rate Payers were not involved with the decisions of the
Maori Wards …
Is this the Country You Want?
From Ground Level with our Councils it is very important we have people representing us who are not threatened by people in power who may not have our best interests at 'heart'.
My Vote will be with Victoria … I will be sharing on my Roading Campaign Site: https://www.facebook.com/hardies.andersons.bridges
My Website: https://kiwisprotectingourfreedomofexpression.com/
And Local Public FB Sites
IF YOU WANT OUR COMMUNITY TO UP-HOLD IT'S DEMOCRATIC RIGHTS
SHARE & VOTE Victoria del la Varis-Woodcock FOR K.D.C MAYOR
Sue Reyland
15th Feb 2022
WOULDN'T PARENTS BE SO PROUD TO HAVE A DAUGHTER LIKE CHANTELLE …
Click on Link Below to view Protest Footage of Police Brutality
https://thebfd.co.nz/2022/02/11/a-star-is-born/https://thebfd.co.nz/2022/02/11/a-star-is-born/
A toast to this wonderful young woman and fellow NZ patriot!
The more our countrymen and women are ignored in this hostile-to-democracy trend, the more Kiwis witness it and true patriots such as Chantelle are called to sally forth.
hantelle Baker is not a stranger to me. During this insane time of Covid hysteria, this bright young woman stepped up as a smart, grass roots, independent citizen-journalist worth her salt.
After delivering us full livestream coverage of the NZ Convoy Protest outside our parliament which is into its fifth day, Chantelle is fast becoming a national treasure.
Not only does she manage to cover the historic events happening in this country in real time, she does so in a manner which is highly true to herself; she's thoughtful, curious, compassionate and finely focused – all in what comes across as a natural, sensible easy stride. When her heart breaks for this country, she speaks in tears and says so. When she's horrified at the police brutality happening in front of her eyes, she cries out for them to stop.
Ms. Baker just gave New Zealand's Facebook users a concrete lesson in how irrelevant our cabal of self-important media shows are – because our politicians choose to ignore the NZ Convoy for Freedom 2022, they also give our media permission to treat a large population of this nation as second-class citizens by just belittling them. They think they owe us nothing.
But they do. They owe us transparency. They owe us representation.
When We the People gather outside parliament and cry out for a redress of grievances, our government and fourth estate owe us the courtesy of actively hearing that sincere objection.
Instead, they mock us.
Maybe we have lucked in. The more our countrymen and women are ignored in this hostile-to-democracy trend, the more Kiwis witness it and true patriots such as Chantelle are called to sally forth. Folks like this will not lie down and be silent as the destruction of their beloved country takes place and neither will I.
We all have a legal right to peacefully protest in the grounds of our parliament. Police ought not to be arresting anybody for such a thing – and they know it.
They used thuggish tactics which became brutal, as evidenced by this clip:
They used thuggish tactics which became brutal
These disgusting acts of violence from the police toward peaceful citizens are now going around the world, and Chantelle mentions during the coverage that American super-star podcaster, Joe Rogan, made contact to ask for folks to send footage about what is happening in New Zealand. Rogan is no fan of our current Prime minister and he's highly aware that our MSM is nothing but a propaganda machine.
Follow Chantelle's afternoon coverage right through to the end where the police stand down and retreat (not that I'd trust it for a second given who they're answerable to).
Our people held their ground all day in the face of hot weather and ghastly police tactics (government-orders). They were designed to incite aggression in order to provoke peaceful citizens, who have been denied access to ANY representation, to lash out. That did not happen. The protesters remained peaceful and respectful, practising non-violent resistance.
Many folks are now on their way to Wellington in support of those holding the line up until now. Many others held vigils all over NZ in pop up protests outside police stations in their local communities in pure solidarity with those protesting for us in the Capital.
Thank whatever gods may be that we have an on-the-ground journalist with integrity and brains to show us the truth about momentous events shaping our country, like Chantelle Baker, who has proven she is worth her weight in gold.
A toast to this wonderful young woman and fellow NZ patriot!
NEW ZEALANDERS UNDER SIEGE
11th Feb 2022
Dr Muriel Newman
Don't rely on your information from Government Paid Media!!
Fearmongering has certainly been a hallmark of the Ardern administration. Coupled with punitive constraints never before seen in our democratic society!!!
Exaggerated predictions of tens of thousands of Covid deaths have been regularly used to justify lockdowns and other draconian restrictions that has allowed the State to intrude into the lives of New Zealanders in an unprecedented way !!!
BRIEF YOURSELF … BECOME INFORMED
NEW ZEALANDERS UNDER SIEGE
By Dr Muriel Newman
A picture containing person, outdoor, group, people
Description automatically generated"I support the protest 100 percent. I don't agree with you that my rights to life, liberty and the pursuit of happiness are extinguished by a government declaring a pandemic. To me those rights are absolute. If anything, I would wish the protest be more intense given the damage Parliament has inflicted on the people I love and the community of which I am a part."
– Rodney Hide's letter to the ACT Leader.
On January 27, Prime Minister Jacinda Ardern warned New Zealand that Covid modelling predicted an explosion of Omicron cases: "The range of modelling meant that we've undertaken scenario planning for as little as 1,000 a day to over 50,000 a day. We do not know whether or not we would reach such high numbers, but we must be prepared for that based on the international evidence. The best thing we can do is act preventatively so that means get your booster…"
With Waitangi Day case numbers of 208, the forecasts of up to 50,000 cases a day by Waitangi weekend, peaking at about 80,000 each day a few weeks later, which were produced by the US-based Institute for Health Metrics and Evaluation have been shown to be wildly inaccurate.
Quite why Jacinda Ardern was quoting their figures, when her Government has already paid Auckland University's Te Punaha Matatini $6 million for local Covid modelling, is not clear – unless, of course, the PM wanted exaggerated modelling to scare New Zealanders into getting their boosters.
As the American journalist H.L. Mencken famously noted, the use of fear tactics by Governments is commonplace: "The whole aim of practical politics is to keep the populace alarmed – and hence clamorous to be led to safety – by an endless series of hobgoblins, most of them imaginary."
Fearmongering has certainly been a hallmark of the Ardern administration. Coupled with punitive constraints never before seen in our democratic society, exaggerated predictions of tens of thousands of Covid deaths have been regularly used to justify lockdowns and other draconian restrictions that has allowed the State to intrude into the lives of New Zealanders in an unprecedented way.
The flow of information has also been tightly regulated, not only through 'gagging orders' issued to Government ministers, and obstruction from the public service, but through $55 million in public funding to 'bribe' the media. Controlling the narrative has been the Prime Minister's obsession: "I want to send a clear message to the New Zealand public. You can trust us as a source of information… Remember that unless you hear it from us it is not the truth."
When questioned about the inaccuracy of the Waitangi weekend modelling, Covid-19 Response Minister Chris Hipkins admitted: "I've always been pretty sceptical about the models. They are useful. It's better to have some modelling than no modelling. It's a little bit like the weather forecast. Some nights they say it's going to rain tomorrow and it turns out being a nice sunny day."
Health Minister Andrew Little also admitted scepticism: "It's helpful to a degree – how accurate it is? I don't know."
Such concerns about the accuracy of modelling raises an obvious question: Why are they spending so much money on modelling if they don't believe the results will be accurate? The answer, of course, is that the predictions can be used to justify their agenda.
While it's easy to observe the inaccuracy of the exaggerated Covid modelling being used by Jacinda Ardern to justify authoritarian rule, it's not so easy to see just how wildly inaccurate the climate change modelling is that she is using to justify her dangerous zero-carbon policy agenda, since those models predict outcomes decades into the future.
Yet, on the basis of exaggerated and chronically inaccurate modelling, she has declared a climate emergency and is forcing New Zealanders to sacrifice our economic wellbeing and living standards.
As a result of changes she's made to the Emissions Trading Scheme, the price of carbon has rocketed up over 400 percent, from under $19 a tonne when she took office in 2017, to $77 today.
With the carbon tax now forcing up the price of electricity and petrol – adding an extra 17 cents a litre at the pump – the flow-on inflationary impact on all goods and services throughout the economy cannot be ignored.
When the Emissions Trading Scheme was first introduced, Westpac warned the inflationary impact of a carbon tax would become a major headache for the Reserve Bank: "Westpac suggested higher electricity and petrol prices will add between 0.3 and 1 percentage point per annum to the consumer price index over the next three years… A carbon price of $15/tonne would lift petrol prices by 10 percent and residential power bills by 7 percent, while $50/tonne would make petrol prices jump 16 percent and electricity by 20 percent."
As well as higher power and petrol prices putting pressure on inflation, Westpac noted other risks include higher oil prices, greater fiscal stimulus, a tighter labour market, and persistently high food prices. We are now experiencing all of these, with the fiscal stimulus associated with the Ardern Government's reckless $70 billion in Covid spending resulting in a massive blowout of debt from $55.7 billion at the end of June 2019, to a peak of $165.5 billion in 2024.
Inflation has now increased to 5.9 percent, and interest rates are on the rise.
It is in this climate of spiralling costs and rising interest rates that our socialist Prime Minister is planning even more severe emissions restrictions as she moves New Zealand ever closer to a State-controlled economy. Stressing the importance of New Zealand doing its "fair share", late last year she announced our United Nations emissions reduction targets would be increased from 30 percent below 2005 levels by 2030 to 50 percent. This will require a brutal "reset" of our economy, even though New Zealand's contribution to global emissions is an infinitesimal 0.17 percent.
In contrast, the world's three largest producers of man-made greenhouse gases have all extended their target dates for reductions, from 2050 to 2060 for China and Russia, and 2070 for India.
In other words, at the behest of a Prime Minister who claims climate change is so dire that unless we start making reductions right now, we will be responsible for some sort of planetary collapse, New Zealanders are expected to sacrifice our economy and living standards.
Meanwhile, the three big emitters are making promises they will never need to keep, because they know that in the intervening 40 years, the public around the world will finally wake up to the fact that they are being conned by their political leaders, and this zero-carbon madness will finally be dropped.
The British Government is now in the throes of being held to account for their climate policies as they are forced to face up to the damage they are causing.
Last week the Times of London ran the headline, 'Britons facing biggest drop in living standards', stating, "In a bleak assessment of the year ahead, the Bank of England warned people that take-home pay would fall by five times the amount it did during the financial crisis of 2008. It will be the worst hit to real incomes since comparable records began in 1990."
The Daily Mail did not mince words as it described the "self-inflicted misery" of energy policy: "Successive governments ignored warnings about the insanity of having no long-term strategy to safeguard energy security. Now the chickens have come home to roost. How unnecessary this is. For Britain sits on an energy goldmine. We have vast unexploited reserves of oil, gas and shale. But hypnotised by the apocalyptic alarmism of eco-activists, our politicians have pursued an aggressive green agenda, shunning these abundant power sources. It means we are left at the mercy of unreliable renewables and importing high-priced energy to stop the lights going out."
And the Daily Telegraph asked a question that should be asked in New Zealand: "The big political question is whether the country is prepared to pay for net zero now that people can see the implications of a policy that will do nothing to combat global climate change for as long as the world's biggest CO2 producers refuse to change their own practices."
This week's NZCPR Guest Commentator Richard Reaney, an Otago University graduate who has studied Climate and Paleoclimatology for over 40 years including being awarded a Cambridge University Visiting Scholarship to Scott Polar Research Institute in 2005, puts all of this into perspective, in his excellent analysis of the reality of climate change, when he says:
"The eruption of the Tongan volcano in the Pacific on 14th January was likely the biggest recorded anywhere on the planet in more than 30 years, according to expert volcanologist, Shane Cronin. It is said to have put up over 3.2 million tons of CO2 in the 10 days since the eruption began. This equates to over 116.0 million tons per annum if emissions continue at the same level.
"This by way of comparison is more than New Zealand has ever put up. This level totally makes farcical any measures by NZ to control or reduce emissions. In fact it highlights that it is Nature and Natural Processes that control climate, not Mankind."
And that is the point. With 97 percent of all greenhouse gases produced by natural processes, and only 3 percent by mankind, those political leaders who are trying to claim that driving your car, cooking on a gas barbeque, or using a coal-fired boiler will tip the planet into some sort of global warming apocalypse, are delusional. Carbon dioxide is necessary for life on earth. It's if carbon dioxide levels get too low to sustain plant photosynthesis that we all need to panic!
A new reality is now emerging for our Prime Minister. The polls are turning as she becomes an increasingly polarising figure. While the recent 1News-Kantar poll put her well ahead as preferred Prime Minister, when her negative rating is taken into account, her net approval rating fell below that of National's Christopher Luxon.
It's not just within New Zealand that she's losing support. Her Government's recent decision to refuse an emergency space in MIQ to a pregnant Kiwi journalist so she could return home to have her baby, has exposed the heartlessness of Jacinda Ardern's regime to the world.
After reporting on the fall of Afghanistan last year, Charlotte Bellis had returned to Qatar, only to discover she was pregnant – and living in a country where it is illegal for unmarried women to be pregnant. As a result, she began urgently applying to return to New Zealand, but failed every time to secure an MIQ spot. So, in desperation, she contacted the Taliban to see if she and her New York Times photographer partner could move to Kabul. Ironically, the Taliban have been kinder to her than our Prime Minister.
Outlining her plight in the Herald, her case highlights the cruelty of an administration that has turned away thousands of New Zealanders desperate to get home – including dozens of pregnant women – while granting priority status to DJs, sports stars, and other celebrities.
The international news coverage of the scandal shows the PM is now being mocked around the world, for showing less compassion than the Taliban!
And, as a result of the controversy, a timetable has now been set for opening up the borders and phasing out MIQ. With Omicron seen the world over as being not much worse than the annual flu, and many countries now abolishing all Covid restrictions, the time has surely come for our Prime Minister to follow suit.
In an interview with the PM last month, Herald Political Editor Claire Trevett wrote: "The collateral damage of Covid-19 is everywhere: inflation, house prices, her goal of fixing inequality and child poverty are all things she will now face being blamed for. Asked if it has felt like she has been on a war footing for the last two years, she says 'yes, it does'. And now? 'Like I'm still on it'…"
But it's not just the Prime Minister who feels she's been on a war footing. New Zealanders are under siege as Jacinda Ardern's authoritarianism and deceit threatens our freedom and liberty, divides our families, imposes cruel and unnecessary mandates, and through her obsessive promotion of Maori supremacy – to appease greedy rent-seekers – she is now undermining the Rule of Law and Democracy itself.
25th Jan 2022
If you bought up the toilet paper . You are a smart person! Shit is about to hit the fan! YEP the Gov is Lying to you right now saying there will be shortages because of Omicron . 3 NZ Trucking companies have the contracts for Foodstuffs and Progressive. All those supermarkets a truck driver can walk in the door as a customer, but can't drive in the back and get his trailers unloaded without a v pass. Trucking company 1 are still trying to mandate months after starting the process.. without the loss of truck drivers screwing their company, the 2nd an 3rd companies are mandating on the 31st of Jan . (that is the bulk of the drivers and associated staff moving our NZ groceries) The inside word is there will be whole branches that cant operate its not just drivers but forklift operators and other workers are walking that don't want the vax. On the 31st of Jan our very stretched shortage of class 5 truck drivers will get into a dire situation .You will notice you wont hear about it in the news . Just like they are blaming the shortage of Fire fighters and Ambulance drivers on anything but the mandates . Be Prepared folks ! If you hate this gov for what they are doing if you can buy up as much as you can, and pressure the system to break ! We have an opportunity to make a point .
Comment on Allys Site :
Yes it how we predicted it, it's well and truly closing down around us.We will end up with no products as those inoculated will get sick, those that aren't, can't work, prices will go so high no freight service will beable to pay for the taxs and fuel, no one will beable to afford the few groceries that get through. Exactly the plan to break down society and businesses. Turn each other against each other so we all roll over to globalization .
"The most important thing we can do is save our children" Dr Alanna Ratna is part of NZDSOS: https://nzdsos.com/injections/ Alanna is standing up and voicing her concerns over the inoculation mandates. In 2021, she wrote a fearless letter to the NZ Medical Council, around which this interview is based.
She works tirelessly with j*b injured families and is known around New Zealand as an ethical, brave and dedicated professional.
Click on Link for Video : https://www.youtube.com/watch?v=cE0QU0Lx7sQ
Extract from a letter sent to the NZ Medical Council from a retired Doctor in Tauranga.
"… the still birth rate has rocketed. Usually there are 114 still births per year for the entire country but in just two weeks Hastings alone had 9 still births in vaccinated mothers who were following your advice to get the vaccine. You are responsible for the death of those babies. You have blood on your hands. I suppose you are also in denial regarding the deaths of teenagers.
We have 2 siblings dead after the vaxathon in Christchurch – a girl aged 15 and a boy aged 17. Plus a 17 year old boy in Northland and a 13 year old in the South Island – both dead the day after their vaccination -and a 14 year old boy in South Auckland who died 2 hours after his vaccination. Also the 17 year old girl whose death should have stopped the roll out but was instead blamed, prior to any autopsy report, on the pill – which she had been prescribed some time prior so therefore the GP would have checked for clotting risk factors at that point in time.
I know a lot more about this case then you do as I know close family friends. I am also aware that the government has asked families involved with severe adverse reactions and deaths to sign waivers that come with financial settlements. This blatant attempt to further cover up vaccine failures is abhorrent, as is the gagging of the media at the cost of millions of dollars of tax payer money.
Why don't you speak up against this propaganda ? Why do you sit quietly and do nothing while the government promotes a drug that should never have passed Medsafe? And to add insult to injury, in promoting the vaccine you have violated the Nuremberg Code in its entirety. You might like to look that up and familiarise yourself with your offences. You are all guilty of crimes against humanity. And if you think I am exaggerating, you are wrong.
I have all of your names and I have forwarded them – except for Dr Goodman, who I know is in her heart a very decent person – along with the names of Dr Bryan Betty and Dr Samantha Murton and the NZ board of the RANZCOG, to Dr Reiner Fuelmich. Dr Fuelmich is an international trial lawyer who has successfully sued large fraudulent corporations eg Volkswagen and Deutsche Bank. His worldwide network of lawyers has listened to over a hundred experts from every field of science and medicine relating to the current PCR / Covid fraud. In due course he intends to put a Nuremberg 2 trial through the International Criminal Court.
Finally, I do not wish to be associated with a scientifically ignorant organisation that has lost its ability to practice evidence based medicine, has banned open debate, censors its doctors, allows politicians to decide how best to treat patients, has abandoned the principal of informed consent and, worst of all, has broken its promise to first do no harm. I hold you in the utmost contempt as do many New Zealanders. I shall see you on the other side of history. My conscience will be clear but may God have mercy on you".
Alanna Ratna, Retired GP, Tauranga
Documentary :
https://docdro.id/sxSpVaA
References, Studies, Links, & Information PDF here: https://docdro.id/2CDlIyE
This is an important interview to share with any Kiwi parents wondering about the ways to protect 5-11 year olds. (Youtube needs me to let you know that correlation does not necessarily mean causation) Disclaimer: This video is not intended to provide assessment, diagnosis, treatment, or medical advice; it also does not constitute the provision of healthcare services. The content provided in this video is for informational and educational purposes only. Please consult with a physician or healthcare professional regarding any medical or mental health-related diagnosis or treatment. No information in this video should ever be considered as a substitute for advice from a healthcare professional.
COMMENTS :
As a nurse of 38yrs and corruptly mandated without my consent I no longer want to work in the system that is so full of cognitive dissonance and formation psychosis. Thank you Liz and Dr Alana for your sensibility amongst the madness xxxx
Thank you Liz and Alaana. As a loving and caring grandmother my heart is breaking but I will not be broken. Our children are our precious gifts, every single one of them and they are being raised in fear. Every cell and fiber in my body tells me what has been happened to date and continues to be happening is unethical. This insanity and these crimes against humanity must stop, immediately. First do no harm. xoxo
Thank you for your honesty and for sticking to code of ethics that Doctors take TO DO NO HARM. I've seen to many professionals. Robert Mallone inventor of the MRNA, Dr Peter McCullough, I could continue but people can look them up. Unfortunately all our Universities are run by Marxist, and in fact they are in every industry. The great awakening is in motion
LYNDA WHARTON THE HEALTH FORUM NZ
Lynda Wharton: A Letter to Our Prime Minister, Jacinda Ardern
Link to listen to Lynda : https://odysee.com/@DailyTelegraphNZ:a/LyndaWhartonALetterToOurPrimeMinister2:9
Lynda Wharton has been at the forefront of holistic health in New Zealand for 30 years. On 6 December 2021, Daily Telegraph New Zealand (DTNZ) published an article by Lynda called 'A Letter to Our Prime Minister'. The article was in the form of a letter to New Zealand Prime Minister Jacinda Ardern, emploring her to show empathy and kindness as her government enacted laws which would mandate COVID-19 vaccines for workers and implement a two-tiered society of vaxed and unvaxed. The article was one of DTNZ's all-time most popular, and gave rise to a lot of comment and feedback. With Lynda's permission, DTNZ reproduces the video version of her 'A Letter to Our Prime Minister.
Lynda Wharton is the Founder of The Health Forum NZ group Together, they have created the Citizens Database to record adverse reactions and 'DEATHS'
Link to View Liz Gunn interviewing Lynda Wharton 'The Health Forum NZ'
https://www.facebook.com/watch/?v=298016352296941&aggr_v_ids[0]=298016352296941&notif_id=1642412905847587
Lee Smith- Conservative News & Views
19th Jan 2022
Despite experts saying the vaccine is extremely safe for children and will protect them against severe outcomes from the virus, eight Kiwi parents – whose names are currently suppressed – are claiming in court that the provisional consent process for the kids' vaccine was flawed and illegal.
https://www.newstalkzb.co.nz/news/national/covid-19-delta-outbreak-parents-taking-medsafe-govt-to-court-to-stop-vaccine-rollout-for-5-11s
A group of parents is suing the Government to urgently stop the Covid-19 vaccine rollout for kids aged 5–11.
From yesterday 476,000 children were eligible for their first dose of the paediatric vaccine and 3200 young people in Auckland had already got the jab shortly after midday.
Despite experts saying the vaccine is extremely safe for children and will protect them against severe outcomes from the virus, eight Kiwi parents – whose names are currently suppressed – are claiming in court that the provisional consent process for the kids' vaccine was flawed and illegal.
They want that consent to be revoked and are trying to get the rollout halted immediately until a full judicial review can be held.
The group includes an electrician, two stay-at-home parents, a service assistant, a quality assurance manager, a company director, a civil engineer, and an unemployed woman. All have children aged between 5–11.
Their statement of claim was filed in the High Court on January 15 by lawyer Clinton Light of Shine Lawyers against Health Minister Andrew Little, Covid-19 Response Minister Chris Hipkins and the head of Medsafe.
Director-general of health Dr Ashley Bloomfield told Newstalk ZB's Tim Dower today that he could not comment on the case, which was before the courts.
However, he defended Medsafe's advice as "world class" and said he was confident in the information his officials had provided to the Government.
The group argues that Medsafe's decision to grant provisional consent was flawed for a number of reasons, including that it considered "irrelevant" information about vaccinating children to protect their whānau or stop the spread of Covid in schools.
The health of the children themselves should be the only consideration, the group claims.
It also claims that while Hipkins has said the jab will never be mandatory for children, in practice it will effectively be "quasi-mandatory" because it will probably be required for admission to school camps and other activities.
"Children in this age group and their parents are also likely to be placed under significant governmental and social pressure by others in the community for such children to be vaccinated," the statement of claim says.
The group also claims the therapeutic benefits of the vaccine for 5- to 11-year-olds are not enough to outweigh the risks of harm from the vaccine, given kids are generally at low risk from Covid.
Experts have previously told the Herald that while most children who get Covid have only mild or no symptoms, a few can get very sick.. Covid infection has also left some children with other, serious complications, including multi-inflammatory syndrome and Long Covid.
Clinical trials found the Pfizer vaccine was both extremely safe for children and very effective at stopping them from suffering severe Covid symptoms.
About two thirds of parents surveyed said they would get their kids vaccinated and there has been high demand as the rollout began.
But the group of eight parents has asked for an interim order halting the rollout, ahead of a full judicial review.
Justice Rebecca Ellis has given them until the end of today to make their case for such an order.
The Crown and Pfizer will also have the chance to file evidence before the interim order hearing is held on January 27. A request for the rollout to be stopped before that hearing was declined.
A date for the full judicial review has not been set.
A spokesperson for the Ministry of Health told the Herald that "vaccinations to protect our tamariki are also now underway, and we are working closely with DHBs, hauora and other healthcare providers to support them during the roll-out.

"We have also worked closely with Māori specialists drawn from the Te Ropu Whakakaupapa Urutā (the National Māori Pandemic Group), iwi and the New Zealand Māori Council to co-design a programme for vaccinating our tamariki.
"The Ministry is aware of the statement of claim and will be responding as appropriate through the Court in due course. Until then, we have no further comment".
BY ………DR MURIEL NEWMAND
One year into Labour's three-year term as a majority government, Prime Minister Jacinda Ardern's honeymoon is coming to an end. The public now know the destination she is taking our country, and it is not where we want to go. Finally, we, the people, are saying enough is enough.
The latest Roy Morgan poll shows support for Labour slipping from 50 per cent on election night to 39.5 per cent. That would result in fourteen Labour MPs losing their seats. Confidence in the Government has fallen 15.5 points to 109.5 – the lowest rating since the Prime Minister came to office four years ago.
If we were to write to Jacinda Ardern, to outline why New Zealanders don't love her anymore, we'd probably say something like this:
Dear Jacinda,

When you became Labour Party leader, seven weeks before the 2017 election, you had been a little-known list MP.

We now know that nine months before being elected to Parliament in 2008, you had become President of the International Union of Socialist Youth. The fact that instead of immediately resigning from that role after becoming an MP, you continued on as President for a further fifteen months, should have caused concern – especially after a video emerged showing you referring to conference attendees as "comrades" fifteen times in seven minutes.

Being trusting people, we didn't think that meant you were a communist.

We saw the media fawning over your elevation to Party leader so enthusiastically that the term "Jacindamania" was coined. And we noted that these media cheerleaders, gave you favourable coverage during the election campaign.

In spite of that, Labour received 956,000 votes or 36.9 percent, while 1,152,000 New Zealanders – 44.4 percent – supported National.

That result showed the country had overwhelmingly voted for conservatism and stability.

But Winston Peters, holding the balance of power and ignoring the wishes of the majority of voters, anointed you as our 40th Prime Minister.

Kiwis are fair minded, and you were given the chance to prove yourself. But while you had great communication skills, and what appeared to be genuine empathy, it soon became clear that true to your hard line roots you intended to impose destructive socialist extremism onto New Zealand.

The first indication of your intention was your unilateral decision to ban new deep sea oil drilling to effectively close down New Zealand's oil and gas industry. This was done without warning, without consultation, and without Cabinet approval, on the eve of your first overseas trip as Prime Minister – allegedly so you could look decisive on the world stage.

We saw this again following the Christchurch terror attack – even though the perpetrator was a deranged foreigner, you cracked down on the rights of law-abiding Kiwi firearm owners without warning, consultation, or proper justification. Driven by a seemingly insatiable desire for international recognition, you appeared oblivious to the livelihoods and lifelong interests you were destroying.

We then became concerned in 2019 to hear you tell a meeting hosted by Bill Gates, that without our knowledge, you were imposing the United Nations Agenda 2030 onto New Zealand: "My Government is doing something not many other countries have tried. We have incorporated the principles of the 2030 Agenda into our domestic policy-making in a way that we hope will drive system-level actions. I believe that the change in approach that we have adopted in New Zealand is needed at a global scale."

But while you were successfully embedding the UN's socialist agenda into every regulation and law change, your election promises of building affordable housing, reducing homelessness, and eliminating child poverty were all turning into dismal failures.

And even though the media had largely stuck by you, by the end of 2019 the growing discontent – especially within the business and farming sectors that were facing a tsunami of restrictive rules and regulations – was so widespread it was reflecting in the polls, indicating yours was likely to be a one-term government.

That is until Covid-19 came along early in election year.

Covid became a socialist leader's dream. It enabled emergency measures curtailing freedom and liberty to be embedded into every facet of our lives – with minimal Parliamentary scrutiny.

Under the guise of fighting Covid you hired a multi-million-dollar Rolls Royce communications team to provide you with expert advice: as long as you could keep fear of Covid top of mind right up to voting day, your re-election was assured.

And that's exactly what happened.

Winning over 50 percent support from New Zealanders was a remarkable achievement.

On election night you assured the country you would govern for 'all' Kiwis: "We will not take your support for granted. And I can promise you, we will be a party that governs for every New Zealander."

We wanted to believe you.

But we now know, those words were a lie.

The separatist agenda you unleashed is unprecedented in New Zealand's history.

We now know that you concealed the 'He Puapua' blueprint – to replace democracy with tribal rule – for 12 months prior to the election.

That report reveals your plan is to introduce 50:50 co-governance, to give the Maori elite, who represent just 15 percent of the population, disproportionate power and unimaginable authority over the lives of the 85 percent of other New Zealanders.

Why did you not tell us during the election campaign that you intended to transfer democratic power to an unelected and unaccountable tribal aristocracy so they can control New Zealand for their own benefit?

Since you didn't reveal those intentions before the election, you have no mandate from New Zealanders to replace democracy with tribal rule.

And while you have denied 'He Puapua' is Labour Party policy, it's clear that is another lie.

New Zealanders are not stupid – we have read the He Puapua report and we can see that the laws you are now enacting are part of this agenda for tribal control.

In health, when you realised that a Maori Health Authority with the right of veto over the entire health system couldn't be established under the decentralised District Health Board model, without any consultation you announced that DHBs would be abolished. You have no mandate to replace community control of health with a centralised apartheid bureaucracy prioritising Maori over those with more serious medical needs.

Putting race ahead of need is not the New Zealand way. It is shocking and callous. How can anyone with genuine empathy and a clear conscience possibly think it's OK? And restructuring the entire health system during a pandemic is not only ideological madness, but it borders on being criminally reckless.

In education you are allowing Maori extremists to dictate the curriculum and indoctrinate children with a worldview that denigrates our history and the people who helped build our nation.

In local government, you abolished the democratic rights of local communities to reject plans to divide them by race. It seems clear that this was the first step towards the He Puapua goal of tribal control of local authorities.

You have no mandate for your disastrous Three Waters proposal to give control of ratepayer-funded water infrastructure and services to the Maori tribal elite. Communities up and down the country are outraged at this blatant seizing of local assets – and the transfer of democratic control that will undoubtedly lead to the imposition of royalties to Maori whenever a Kiwi tap is turned on.

And what about your plan to silence opponents through proposed hate speech laws? You did not seek a mandate to 'criminalise' someone for political views – such as criticising Labour politicians or Maori supremacists – yet that is what your draft law changes are proposing.

Nor did you seek a mandate to effectively buy media support for your plan for tribal rule. You campaigned on funding the media, but you did not explain that the $55 million Public Interest Journalism Fund would be contingent on supporting the fabricated Maori 'partnership' claim that underpins He Puapua. In some countries, political leaders who attempt to unduly influence the media through taxpayer funding, are being accused of corruption.

What hold does the tribal elite have over you? Why are you prepared to sacrifice the democratic rights of all New Zealanders, so they can have power? Kind people may think that you are simply naive and being duped by your Maori caucus. Others believe that creating disunity is part of your socialist DNA.

When it comes to your management of Covid, we are now witnessing the loss of liberty on a scale unimaginable from a New Zealand Prime Minister.

You have given yourself the authority to control our lives, even to the point of allowing police – or their 'agents' – to enter our homes and businesses without a warrant.

Now, through vaccine mandates – that you promised before the election you would not introduce – you are dividing our nation and trampling over sacred civil liberties and democratic rights protected by the New Zealand Bill of Rights.

In 1990, when Labour Prime Minister Geoffrey Palmer was introducing the Bill of Rights in Parliament, he explained that it was a safeguard to protect New Zealanders against the unbridled power of future governments: "It is unlikely that there will be a wholesale disregard of human rights in New Zealand in the foreseeable future, but… we cannot afford to wait until rights disappear before we take action, because it is too late by that stage. It is better to have a Bill of Rights when it is not needed than to not have one when it is needed."

Now, twenty-one years later, you are leading a government that is doing exactly what he believed would never happen in New Zealand – you are stomping on the basic human rights of New Zealanders.

This is not the New Zealand way – and it is not what voters thought they were getting when they gave you the responsibility of leading our country for the benefit of all.

You have betrayed us, and we have lost trust in you and your Government.

That's why we don't love you anymore, Jacinda – and why we want you to resign.

Yours sincerely…
So, what can be done?
This week's NZCPR Guest Commentator is UK based Mark Hanson, a New Zealander with a legal background and vast international experience, who is so deeply troubled by the destructive socialist agenda he sees being rolled out, that he has proposed a new type of law:
"New Zealand faces a major challenge to the future of its democracy which it has never experienced since the coming to power of the current Prime Minister Jacinda Arden. Arden, who comes from a communist, socialist and dictatorial background, has changed the history of New Zealand by closing down both the economy and Parliament with the excuse of Covid.

"By the time the next election comes along in 2023, it is expected that a number of 'power-sharing' laws will have been passed by the Ardern Government, that will change the nature of New Zealand democracy forever…

"There are two democratic ways of dealing with this. First, is to draw up a list of amendments to every relevant law or regulation in need of repealing. This however, would take years to achieve and would not restore democracy on a timely basis.

"Secondly, the most time efficient and democratic approach is to draw up one Repealing Act of Parliament to repeal every law and regulation she has enacted, before the next election. In addition, all persons who have been appointed under laws and regulations should be removed from office the day the repealing legislation is passed into law."
Mark's suggestion is powerful.
After three years of Jacinda Ardern's destructive agenda, the immediate repeal of their unmandated and undemocratic law changes by the next government is imperative.
Will opposition parties – including National and ACT – pledge to repeal these damaging law changes when they become government?
[NZCPR-Weekly] The State of Our Nation
by Dr Muriel Newman
25th Jan 2022
[NZCPR-Weekly] The State of Our Nation
by Dr Muriel Newman
"Totalitarianism: a form of government that seeks to subordinate all aspects of individual life to the authority of the state. Totalitarianism is characterized by strong central rule that attempts to control and direct all aspects of individual life through coercion and repression. The power of the centre… is absolute power."
– Encyclopaedia Britannica
It is traditional to start a new year with a stock-take of the state of the nation. We are now in the middle year of Labour's three-year Parliamentary term of absolute power. We have learnt a lot about our Prime Minister and the forces that drive her.
While Jacinda Ardern claims she runs an open and transparent government, we now know that is a lie. Her election-night promise to govern for all New Zealanders, was also a lie.
Without any public mandate, she has taken away democratic rights from communities and freedoms from individuals. Not only has she embedded the radical socialist agendas of the United Nations and the World Economic Forum into our legal and regulatory framework, she is now attempting to replace one of the world's oldest democracies with tribal rule. These are the actions of a totalitarian regime.
To make matters worse, under the guise of rescuing the Fourth Estate from the decimation caused by Covid, she is funding much of the mainstream media, undermining their independence, and transforming them from community watchdogs holding power to account, into government propagandists, leaving many New Zealanders totally oblivious to the sinister agenda being rolled out.
When Jacinda Ardern was appointed PM in 2017 by then "kingmaker", New Zealand First leader Winston Peters, she had only been Labour's leaders for seven weeks.
She had been elected to Parliament in 2008, but instead of resigning from her outside commitments once she became an MP, Jacinda Ardern continued on in her role as president of an international youth communist movement for a further fifteen months.
In 2014, she became a World Economic Forum Young Global Leader. According to their website, they aim "to create a world where leaders take responsibility for a sustainable future, while meeting increasingly complex and interrelated challenges… Today, there are 1,400 members and alumni from more than 120 countries. Notable members include prime minister Jacinda Ardern…"
Founded by Klaus Schwab in the 1970s, the WEF has grown into an elite and powerful global force promoting radical initiatives like the Great Reset and the Fourth Industrial Revolution.
When Jacinda Ardern announced in 2019 that she was introducing a budget that focussed on 'wellbeing' instead of GDP, most Kiwis were unaware she was enacting a key element of the WEF's Great Reset agenda.
Similarly, most Kiwis are unaware she agreed to trial a WEF Artificial Intelligence pilot programme – a key part of their Fourth Industrial Revolution initiative – in New Zealand. A White Paper published in June 2020 outlines the details.
During her address to the 2019 WEF annual Davos meeting in Switzerland, our PM revealed she is using her time in office to embed reforms that will lead to permanent change: "One of the biggest threats we have … are political cycles. This needs to be something that we embed in our national cycles, in our political cycles, and in our actions and it needs to endure beyond us as individuals."
As she told an overseas audience in 2019, she has used that strategy to embed the United Nations Agenda 2030 into our legal and regulatory framework: "My Government is doing something not many other countries have tried. We have incorporated the principles of the 2030 Agenda into our domestic policy-making in a way that we hope will drive system-level actions… It is about fundamentally changing how we make decisions and allocate resources…"
Last September, however, we learnt that was not enough, when the PM told the UN General Assembly: "We simply cannot achieve the 2030 Agenda unless we unite with collective ambition to reverse biodiversity loss by 2030. We have an opportunity to do this by adopting and implementing an ambitious and transformational post-2020 global biodiversity framework at the upcoming Conference of Parties. New Zealand is committed to this, and I urge you to join us."
And in November, through her address to APEC, we learnt of her commitment to the WEF's Great Reset: "Every crisis presents an opportunity. And the 21 APEC economies have been dealt a heavy burden, but also an opportunity to strike an economic reset on a scale we haven't seen since World War 2… We must not allow the post-COVID recovery to return to business-as-usual."
It is astonishing that we have to listen to the PM's speeches to overseas audiences to find out what her agenda is here at home. By failing to be open and transparent about the elite agendas and radical reforms she is introducing, she is treating Kiwis like fools.
It's not just the global elite that are unduly influencing our Prime Minister, but the tribal elite as well. In fact, in an act of gross betrayal, Jacinda Ardern has authorised a suite of policy changes that will undermine democracy itself.
Under her guidance, a massive transfer of power is now underway, that is replacing New Zealand democracy with tribal rule. This audacious agenda for iwi control of the country was set out in the Government's 2019 He Puapua report that was kept deliberately hidden throughout 2020 – not only from her coalition partner, but also from the public during the election campaign – even as parts of the strategy were being enacted.
Claiming "co-governance" is about fairness and equity, we now know that the real agenda is to enable privileged Maori to seize control of public resources and service for the private benefit of the tribal elite.
Under the guise of implementing the UN's Declaration of the Rights of Indigenous Peoples, a powerful tribal minority is being given control and veto rights over all other New Zealanders. The ultimate goal is to establish an elite iwi aristocracy, that bestows privilege on those of Maori descent, relegating everyone else to second-class status.
Through Labour's power to govern alone – and with the support of a complicit media – the agenda for Maori supremacy is now being fast-tracked by Prime Minister Ardern as she delivers control of our country to the unelected and unaccountable representatives of multi-million-dollar private sector iwi corporations, one co-governance deal at a time.
The Maori Caucus is triumphant in their success in forcing through their divisive agenda – as TV One reported last week – with Maori Development Minister Willie Jackson gloating, "Who would have dreamed that we would have had our own Māori Health Authority? Who would have dreamed that we would have had a Matariki Day? Who would have dreamed – particularly when we remember the foreshore and seabed – that we were settling Ihumatao?"
Who would have dreamed any New Zealand Government could be so foolish as to go down this track and to allow tribalism to over-rule democracy?
The interview failed to mention a raft of other separatist policies that have been introduced including forcing race-based representation into local government, introducing tikanga into the law, and requiring the public service to not only adopt the fictitious Treaty principles and the fabricated Treaty partnership, but to implement racial privilege across the board.
Looking ahead it is clear that the racial divide will grow wider and deeper as Labour's Maori caucus forces through an increasingly ambitious tribal supremacy agenda.
With so many underlying forces at play, what awaits us in 2022?
As a result of the Government's irresponsible financial management and reckless spending, the Covid-19 stimulus has fuelled rampant house price inflation, and rising costs. There has been a massive waste of taxpayers' money and the creation of eye-watering debt, all of which will invariably lead to future tax increases – no doubt justified as being in the interest of "fairness and equity".
With interest rates now rising, the economy will increasingly become an issue for this government which has yet to demonstrate that it can manage a cake stall let alone an economy.
Then there's Three Waters – these reforms, which are expected to be progressed in March, will confiscate billions of dollars of ratepayer-funded assets from councils, in order to pass control of water services to the tribal elite.
Nanaia Mahuta's overhaul of Local Government – under the guise of a make-believe Treaty "partnership" – will see it stripped of power, with much transferred to iwi. The discussion document outlines that a "consultation" process is planned for later this year, but in reality, it will be yet another bogus exercise – a façade to disguise Minister Mahuta's radical plan for the tribal takeover of local government.
It will also be a big year for climate change. Carbon taxes are starting to bite, not only forcing up the cost of goods and services across the economy – and putting pressure on household budgets – but the incentives are leading to the conversion of productive farmland into unproductive pine forestry that will never be maintained nor harvested. It is insane economics that will cause irreparable harm to rural communities and starve our economy of much needed export earnings.
A rise in Green Party activism can be expected this year, as Labour acknowledges it will need the Greens to win the next election and seeks to appease the Climate Change Minister James Shaw.
Environment Minister, David Parker, will continue his radical overhaul of environmental law to replace the Resource Management Act – without attracting attention. The tribal elite are again expected to be the big winners, gaining an even stronger influence over environmental decision-making than they already have.
This year, the Government has signalled it is planning an ACC-type social insurance scheme jointly funded by employers and employees, to reduce the need for welfare benefits. The move will be controversial, especially for businesses that are struggling to keep afloat amid Covid disruptions.
Covid, of course, is the big unknown. If we follow the lead of the Britain, once New Zealand has emerged from the imminent Omicron outbreak, as Prime Minister Boris Johnson has explained, the virus will be endemic and should be treated like the flu, with all vaccine mandates abolished, along with facemask use and other restrictions for the general population.
In the meantime, with an outbreak still to get through, we continue to wait for the Government to protect New Zealanders and help families deal with Covid infections through the use of effective preventatives and home treatment options – as other countries have done, when faced with skyrocketing cases.
This week's NZCPR Guest Commentator, former Judge and Law Lecturer Anthony Willy, has also been examining the state of our nation and has provided a very thoughtful analysis of the performance of the Ardern Government:
"There are only two ways of governing a society, one is by the diktat of the few to the many and the other is with the willing participation and consent of the many – eloquently expressed in 1776 in the American Declaration of Independence: 'Government of the people by the people for the people'. This is what we call democracy and which Winston Churchill described as 'the worst of all systems of government but better than all the others.' Dictatorship of the few over the many cannot co-exist with democracy."
He discusses Marxism and explains that its fundamental goal is to "destabilise existing democratic societies and substitute a new power elite which is the complete antithesis of the basic human yearning for personal freedom and participation of the masses in the governing of society" – and he concludes that the divide and rule strategies enacted by Jacinda Ardern "is vintage Marxism. Nowhere in the world has this malign theory succeeded in displacing a functioning democracy. If it succeeds, then New Zealand will be unique in allowing its democracy to be replaced by tribalism."
Without a doubt, 2022 will be a defining year as the Government attempts to force through radical and unwelcome changes. Following the unusual decision by the Labour Party at their conference in November to change their rules to allow Caucus to replace their leader, there is growing speculation that Jacinda Ardern may step down as Prime Minister. And there is some logic to that possibility, especially as the public lose confidence in her ability to govern for all New Zealanders.
No matter what happens, this will a critical year, when once again the public will need to step up to defend our democracy against all attempts by authoritarian politicians to take it from us
MED COUNCIL WILL SUSPEND GP FOR ASKING AWKWARD VAX QUESTIONS
Just what is Prime Sinister Stalinda Ardern conjuring up in this less-than-flattering pic (above)?
Maybe ordering a neuropsychological evaluation for Murupara GP Bernard Conlon, who's under notice of suspension from the Medical Council of New Zealand for speaking out against mandatory vaccinations.
It's absolutely not beyond the bounds of possibility, as exactly that has been the fate of a doctor in Maine, many of whose COVID-19 views, labelled 'misinformation', have been repeated by mainstream scientists and even the CDC
Murupara GP Bernard Conlon says he has received notification from the Medical Council of New Zealand that it intends to suspend him before the investigation into the various complaints laid against him.
A complaint was first made against Conlon after he made public comments questioning informed consent in pregnant women and children at a Māori health hui in August.
Further complaints about Conlon's professional conduct were made to Covid-19 Response Minister Chris Hipkins by an unnamed junior doctor.
The complaints have since been forwarded to the Medical Council.
Among the accusations are that he labelled patient notes of people who have had the Pfizer Covid-19 vaccine as "becoming magnetic", which Conlon described to the Whakatane Beacon as "baffIing".
He said the words "becoming magnetic" did appear on one patient's notes, but only because that patient described and demonstrated to him that they were able to stick coins to their stomach six weeks after receiving the Pfizer vaccine and telling him that they were becoming magnetic.
"I have the less usual trait of believing my patients when they present with unusual symptoms," he said.
He has also been accused of celebrating when he heard the news that Murupara had the lowest vaccination rates in New Zealand.
Conlon has applied for a practice exemption to allow unvaccinated staff to continue to work at the Murupara Medical Centre. As well as himself and partner Dr Britta Noske being unvaccinated with the Pfizer/BioNTech vaccine, he said three of the practice's receptionists and one nurse had also opted not to get it.
"As employers, we value our staff and have reconfigured the surgery to allow ongoing employment for all, while still excluding the non-vaccinated from patient contact as per the Covid-19 order. I find the jab or your job policy, frankly, repugnant," he said.
Conlon said he had "acquired unpopularity" for speaking out against mandatory vaccination, and that he had further irritated the Ministry of Health for attempting to import Ivermectin – "hoping to then make it available for free to my high-risk patients when they are infected with Covid-19".
Conlon has also filed a case in the Rotorua District Court seeking a judicial review of a Medsafe decision to confiscate a consignment of Ivermectin he was importing for his patients.
"Three days after making a legitimate legal challenge to Medsafe's decision to take possession of my Ivermectin, the Ministry of Health laid a further complaint against me to the Medical Council – for unprofessional behaviour.
"Then, just before Christmas, I received notification from the Medical Council that they intended to suspend me ahead of the investigation into the various complaints, for the safety of the New Zealand public."
Conlon said he submitted his opposition to this proposal on Tuesday but held no real hope that it would be reversed. "I plan to appeal at the district court level and hope a more just decision is achieved."
The Medical Council declined to comment citing privacy issues.
"Off with his head!"
Lewis Carroll described his Alice in Wonderland character, the Queen of Hearts, as "a blind fury". It's a description that fits New Zealand's very own, real-life, horrid Queen of Hearts, Jacinda Ardern. Who could possibly predict to what lengths this neo-Communist might go in leaning on the MoH and the Medical Council to penalise the good doctor of Murupara who dares refuse to comply with her COVID tyranny?
If the medical regulators of Maine can take the nuclear option against a doctor who was once a biowarfare researcher for 'misinformation' on the COVID vax, might NZ's Medical Council make a similar example of a mere country GP?
Or is Ardern simply planning to turn on the red traffic lights? Or is she dreaming perhaps of emulating Austria, and making the death-and-injuring dealing vax compulsory for all adults?
HE PUAPUA ACCELERATESBy Dr Muriel Newman
1st Nov 2022
NZCPR WEEKLY:
HE PUAPUA ACCELERATES
By Dr Muriel Newman
"The catch cry 'democracy does not work for Maori' has become the mantra for the destruction of democracy. Lenin would recognise what is being attempted in New Zealand in 2022, as would any self-respecting South American dictator. Quite simply we are witnessing a coup designed to dismantle our democracy and the Rule of Law and replace it with the worst form of tribalism coupled with the greed of those who want what they have not earned."
– Anthony Willy, former Judge and Law Lecturer, June 2022
The rollout of the Government's He Puapua plan to establish Maori sovereignty by 2040 is proceeding at breath taking speed. We are living in revolutionary times. It is a coup, by a small number of iwi elite who have their hands on the levers of power thanks to our Prime Minister's willingness to sacrifice New Zealand democracy for totalitarian tribal rule.

Virtually every facet of our society is now subjected to their influence with their latest 'conquest', the legal system.

Before looking into the implications, let's do a quick recap to put it all into perspective.

He Puapua was developed in 2019 by the Ardern Government under the guise of enacting the United Nations Declaration of the Rights of Indigenous Peoples.

While Labour's Prime Minister Helen Clark had refused to sign the Declaration, because it didn't fit with our Treaty settlement framework, National's Prime Minister John Key – under pressure from his Maori Party coalition partner – signed in 2010. At the time he assured New Zealanders that the agreement was largely symbolic and not binding.

In fact, Article 46 of the Declaration confirms as much: "Nothing in this Declaration may be interpreted as implying for any state, people, group or person… any action which would dismember or impair totally or in part the territorial integrity or political unity of sovereign and independent states."After a careful examination of the Declaration, Anthony Willy concluded, "It is clear beyond doubt that in terms of the declaration no indigenous person can enjoy a right which damages the existence of a democratically elected government. That immediately rules out any notion of the governance of the state or territorial local authorities being shared between indigenous peoples and those who came after."This inconvenient fact has not stopped the Ardern Government and the self-serving Maori separatists within it from transferring democratic power from New Zealanders to the elite leaders of multi-million-dollar tribal business development corporations.Replacing democracy with tribal rule is so extreme, that Jacinda Ardern knew she would lose the 2020 General Election if her plan became known. As a result, she kept He Puapua hidden from her New Zealand First coalition partner – and from the public – until after she had secured the power to govern alone.None of the significant changes undermining democracy and our Kiwi way of life, that are being introduced through He Puapua have received a mandate from the public. The restructuring of health, polytechnics, and water services are all illegitimate policy changes designed to pass control to the tribal elite. None have public approval, and all should be repealed by the next government.In this climate of division created by Jacinda Ardern, key institutions are being corrupted from their original purpose of serving all New Zealanders as equals, to prioritising and privileging those of Maori descent. Under her leadership, democracy is being replaced by apartheid.Jacinda Ardern is not doing this alone. Supporting her are three powerful members of Labour's 15-strong Maori Caucus – the Minister of Maori Development Willie Jackson, the Minister of Local Government Nanaia Mahuta, and the Minister of Maori-Crown Relations Kelvin Davis. Other influential fellow travellers, including in academia, the media, and the Judiciary, are also supporting her separatist cause.One of the key constitutional changes identified as being necessary to achieve Maori sovereignty by 2040 is the inclusion of 'tikanga' – or Maori custom – in our common law. And last month's Supreme Court decision in the Ellis case has essentially secured that goal.Peter Ellis was convicted in 1993 of molesting children at a Christchurch crèche. He served a seven-year sentence but claimed his innocence throughout.His ongoing attempts to quash the charges and clear his name led to two appeals to the Court of Appeal, two enquires by retired Judges, and in 2019, an application for special leave to appeal to the Supreme Court.The leave was granted, but he died of cancer before the hearing could take place. His family and legal team wanted the case to clear his name to proceed.The decision over whether a deceased person's case should be allowed to continue centres on whether reputation survives death. Common sense tells us it does, and while such cases are unusual, they can nevertheless be argued under existing common law principles.To digress for a moment – there are two main sources of law: statute laws passed by Parliament and 'the common law', which has been developed by judges over the centuries.While the courts must apply statutes, they first need to interpret what they mean. If Parliament disagrees with their interpretation, the legislation may be amended to bring the courts' interpretation back in line with Parliament's intentions.An important legal principle applied by the courts is that everyone is equal before the law, so the law can be applied 'without fear or favour'. As stated on the Courts of New Zealand website, "Independent, fair and efficient courts are a cornerstone in our democracy. Courts underpin social stability. They give confidence that our rights as citizens can be upheld; that our differences and conflicts can be resolved through law; that those who interfere with our rights can be held to account; that our society can be protected from law breakers; and that the State can be required always to act lawfully."Independence is also required of members of the judiciary: ensuring no undue influence from other judges or politicians, and confining decisions to the facts of the case and matters of law, not opinion. Their independence prevents our judicial system from being corrupted – and helps maintain a high level of confidence in our legal system.When the Supreme Court was asked to continue with the Peter Ellis case, instead of applying existing common law principles to the decision, three of the five judges – Chief Justice Helen Winklemann, former Waitangi Tribunal Chairman Joe Williams, and Susan Glazebrook – invited the legal teams arguing the case to consider whether 'tikanga' could be applied.It was a bizarre request. Given Peter Ellis was not Maori, the use of 'tikanga' in the case would have been ruled out had the standard 1908 test for recognising custom been applied: "whether the custom exists as a general custom of Maori, whether it is contrary to statute law, and whether it is reasonable."Instead, in a split 3-2 decision, the case resulted in tikanga being extended to include non-Maori and the test dismissed as a "colonial relic" – leaving the door wide open for any court to apply tikanga in any case, in any way.This week's NZCPR Guest Commentator Anthony Willy has examined the Supreme Court's ruling and shares his grave concerns:"This excursion into Maori customs raises a number of questions: What is 'Tikanga?' A search of the meaning of the word in the Maori dictionary yields fifteen possible definitions all of which amount to doing the right thing in the circumstances. None of the meanings have anything thing to do with the law as it has been understood and practiced in New Zealand since 1840."Then there is the question of which maori custom to apply in a given case. The majority of the judges accepted that the pre 1840 maori customs to be applied in any case will be decided by experts called to assist the Court. This is quite a different exercise from the ordinary calling of experts to assist the court in deciding matters such as science, engineering, medicine and the like. These experts will it seems tell the court how it should decide the case – and the judge will be in no position to decide differently. Where then is the independence of the judiciary?"One wonders if the three judges who have initiated these seismic changes considered the importance of the separation of powers between Parliament and the Courts which is crucial to the health of our democracy. And why go to the trouble of producing a judgment which can have no binding effect on the substantive determination of the appeal. Nothing said about 'Tikanga' is binding on any later Court. It is what the law refers to as 'obiter dicta' and we thank the judgments of O'Regan and Arnold JJ for pointing that out. The reason being because no part of this excursion into pre 1840 Maori cultural practices was relied on by the Court in deciding whether or not the evidence given against Peter Ellis at his trial was sufficient to allow the Jury to convict him."That said they have opened the door to future activist judges to rely on the obiter pronouncements in these judgments and to apply them in later cases. It is of the deepest concern to contemplate that two of the Judges on our highest Court: Winkelman CJ and Glazebrook J. appear to have become swept up in the drive by the Maori caucus of the present government to implement their He Puapua policies before it is too late and they are ejected from office."By embracing tikanga, our highest court has now significantly altered the foundations of law in New Zealand – and consciously so. What's more, in light of the disastrous outcome of introducing tikanga into National's Marine and Coastal Area Act, their ruling will be to the detriment of the Rule of Law and society as a whole.In fact, the inclusion of tikanga in that foreshore and seabed legislation has led the Courts to deliver an outcome that is the exact opposite of what Parliament intended.Let me explain: When National – at the behest of the Maori Party – introduced the Marine and Coastal Area Act to repeal Crown ownership of the coast and allow tribal claims, they specified two tests in the law. Firstly, claimants had to have held their claimed area according to 'tikanga', and, secondly, they had to have held it 'exclusively' and 'continuously' since 1840.In a landmark decision in the Edwards case, the High Court awarded customary title and rights based only on the first leg of the test – whether the area had been held according to 'tikanga'. The second leg of the test – whether claimants had held the area exclusively and continuously since 1840 – was not even considered.Justice Churchman ruled that holding the area according to tikanga was sufficient to justify awarding title to the coast – notwithstanding that the law specified the property rights test should also apply.The Edwards case, the first of almost 600 overlapping claims for the coast, will have a significant precedent effect.When National introduced the law, they assured the public that customary title would cover no more than 10 percent of the coastline, leaving 90 percent unclaimed. If left unchallenged, the Churchman ruling is likely to deliver the exact opposite: 90 percent of the coast will be held in tribal hands with only 10 percent left unclaimed.

The NZCPR is raising funds to appeal the Churchman decision to the Court of Appeal – if you would like to support our fight against this miscarriage of justice, please click HERE to help.

Tikanga is a vague hotchpotch of Maori rituals and culture, defined and redefined to suit any particular argument by so-called cultural advisors – whose word cannot be challenged by the courts. As a result, including tikanga in our legal system is not justice, it is apartheid.National has a growing list of things it will repeal should it become the government next year. Restoring the integrity of our legal system needs to be added to its list.
"The Chief Justice said in passing that Maori customary practices which do not accord with current standards of behaviour would be excluded. To do so means that the Court will be required to pick and choose which Maori cultural practices are part of the common law and which are not. Justice Williams would have none of this. His view is that pre 1840 'Tikanga' in all its variety is part of the common law of 'Aotearoa' and furthermore the Courts have no jurisdiction to modify any of those practices. In short the Court will be unable to pick and choose.

"The Chief Justice and Glazebrook J. recognised some of these difficulties in their judgments but thought they could be worked out on a case-by-case basis. This is an astonishing admission. These are Judges sitting in our highest Court – they must know that to have any social acceptance the law must be certain, predictable, and knowable in advance, which is why ignorance of the law is no excuse. They must also know that the law must be of universal application without fear or favour, affection or ill will, or it is nothing. That is the oath they swore on taking office.

"The Common law and British citizenship were the two priceless gifts that Captain Hobson offered to the Maori tribes at Waitangi. The wiser heads among the Chiefs gathered to consider these offers accepted them with alacrity and lived by them, resulting in Maori people becoming seamlessly integrated into New Zealand society and major stakeholders in our market economy. Those wedded to their tribal customs and incessant warring did not and their successors to this day are to be found among activists, academics and Marxists politicians with their secret agendas.

"A virus has been allowed to infect the common law and it has unknowable and unpredictable consequences, but one thing is certain we can no longer refer to the common law because it no longer is common to all New Zealanders. Unless the courts and the law command widespread community acceptance by its impartiality and universal application the door is open to anarchy…"
CO-GOVERNING LOCAL GOVERNMENTBy Dr Muriel Newman
9th Nov 2022
The strange world of Jacinda Ardern and the Labour Party is getting more bizarre by the day. Labour has the hallmarks of a poorly rating sitcom. The staged sincerity is no longer working for our PM, and Grant Robertson's 'hits' on National leader Chris Luxon in his speech to the Labour Party's Annual conference over the weekend had as much punch as a snowflake.
To make matters worse, the glow from the stage-managed conference vapourised a few hours later when the Newshub-Reid Research poll showed support for Labour and the Prime Minister plummeting.

Jacinda Ardern responded by saying, "I don't govern by polls, I govern by people. I govern by what I see as the needs for our people".

This comment simply reinforces the view that our selfie-centric Prime Minister lives in a world of make believe. She seems unable to comprehend that her popularity has plummeted because she is not governing according to 'the needs of the people'.

'The people' don't want Three Waters, yet Jacinda Ardern and her Maori caucus are persisting with their pretence that it is about something other than introducing tribal control of water.

'The people' don't want to be ruled by the tribal elite, yet the scene is now being set to demolish local government as we know it and replace democratic control with tribal rule.

Without permission of 'the people', Prime Minister Ardern is undermining the democratic foundation of our society by elevating a racial minority into a governing elite with rights and privileges over every other New Zealander.

'The people' were never asked whether they wanted the unaccountable leaders of multi-million tribal business development corporations to have power over their lives. Instead, this represents yet another case where, in dictatorial fashion, Prime Minister Ardern is forcing her abhorrent He Puapua agenda onto New Zealanders.

An iwi leaders group meeting in Taupo last week gave a rare glimpse into the identity and nature of the 'tribal elite' – that 'shadowy' group who are being given control of key New Zealand resources and services by Jacinda Ardern's Government.

Seventy members of the National Iwi Leaders Chairs Forum gathered to discuss a variety of matters including an alternative to Three Waters being promoted by the Mayors of Auckland, Christchurch, and Waimakariri, which excludes co-governance.

Their water services proposal was met with anger from former New Zealand First MP Tukoroirangi Morgan, who is now the chairman of Waikato-Tainui: "I don't know which world they belong to, this is 2022 Aotearoa New Zealand, this is about partnership."

And threats: "We will never be denied, we will never go silently in the night, our voice must be heard at the table and we must take our place, end of story."

Those are not the words of someone committed to serving the public good, but the arrogant and intimidatory demands of someone who believes they have the 'right to rule'. Any hopes that water services under the veto control of such representatives would serve anyone other than a tribal minority are naive and misguided.

These tribal rulers will call the shots and they will be accountable to no one. They will not be able to be challenged, nor sacked by 'the people' the PM claims she represents.

As a reminder of what iwi control looks like, consider the response of Tuku Morgan and the Chair of the Waikato River Authority, Tipa Mahuta (sister of Local Government Minister Nanaia Mahua and Chair of the new water regulator's Maori Advisory Committee), to an urgent application by Auckland City to increase its water take from the river, following a prolonged drought in 2020.

In an initial response, the River Authority demanded a payment of up to 10 cents a litre, or $20 million a day! This was rejected by then Mayor Phil Goff.

Once Watercare had lodged their resource consent application, Tipa Mahuta opposed it, not because the biophysical effects of an increased water take would have created an adverse impact on the river, but because Watercare's application wasn't "respectful" enough.

Tuku Morgan also "vehemently" opposed it based on his "inextricable bond" with the river.

In the end, consent was granted, and even though consultation was not required under the Resource Management Act, it included a condition that Watercare develop stronger relationships with local iwi – and pay the Waikato River Authority $2 million a year for river restoration work.In her submission Tipa Mahuta explained the personal nature of her motivations, "It is a privilege for me to carry on the work of my parents…". Sir Robert and Lady Raiha Mahuta, with the help of Tuku Morgan, successfully negotiated a co-governance role for Tainui over control of the Waikato River.Is expanding her parents' legacy to cover all waterways in New Zealand what is really driving the obsession of Minister Mahuta to impose iwi control of Three Waters. Is that why Tuku Morgan, who is also committed to the Mahuta legacy, has now been appointed chairman of the Region 1 Three Waters iwi representation group – even though his base is Region 2? Is he the counter-force to take on Mayor Brown's public opposition?And why is our "for the people" Prime Minister tolerating New Zealanders being held hostage to a family legacy and the personal ambition of Minister Mahuta, when 'the people' are almost unanimously opposed to the scheme?With control over water potentially wrapped up, local government is now the new focus for the Maori tribal elite.That agenda was initiated in April 2021 when Minister Mahuta announced a comprehensive review of local government. The outcome was predetermined by the terms of reference that embodied her fake Treaty "partnership".With the outcome of the Local Government Review pre-determined, the reports produced by the Review Panel of Jim Palmer, Penny Hulse, Antoine Coffin, Gael Surgenor, and Brendan Boyle, are merely a façade to mimic public consultation and an 'inclusive' process.It's clever politics, made easier by the mainstream media recipients of the $55 million Public Interest Broadcasting Fund being required to promote the fake partnership instead of challenging it.The Review into the Future for Local Government was released last week, with a call for public submissions by 28 February 2023 – see HERE for details. It is the second of three reports by the Panel – an interim report was released in September 2021, and a third and final report will be delivered to the Government in June 2023.Should Labour be re-elected in 2023, there is no doubt the reforms would be in place before the next local body election in 2025. That's why it's so important that political parties make their views on the proposed reforms explicitly clear.A recent Q+A interview with a senior member of National's Caucus, Erica Stanford, raises concerns about National's commitment to undoing the damage being caused by Labour.In response to a question by Jack Tame, "What role should iwi play in setting migration settings", Erica replied, "A huge role. They're our Treaty partner, right. And so they have a say in that. And I work really closely with the Maori members of my Caucus and also the Maori special interest group that sits within the National Party around this. And certainly, any policy we come up with needs to be consulted on with iwi as well."If it is official National Party policy that iwi are Treaty "partners" with the Crown – and if National intends consulting with iwi over every policy decision – then why should we have any confidence that they intend putting things right?This week's NZCPR Guest Commentator, former District Councillor Frank Newman, has analysed the Future for Local Government report and outlines some key considerations:"Reforming local government in the way recommended in the report would be a giant leap forward for the government in achieving its He Puapua strategy."

Frank explains that three fundamental themes emerge from the report's 29 recommendations: embedding Maori as a governance 'partner', turning local government into an agent of central government, and re-structuring councils."There is considerable emphasis on councils adopting the 'Maori world view' and changing the Local Government Act to create 'a genuine partnership'."He points out: "The Panel's recommendations are based on their comments that 'Councils remain predominantly made up of older European/Pakeha elected members. There needs to be more diverse representation and increased governance capability at the council table. While Maori wards and constituencies are a positive feature, they were not designed to provide for Tiriti-based representation of mana whenua or significant Kaupapa-based groups. Councils need to increase their capability in, and understanding of, Te Tiriti o Waitangi and te ao Maori.'"Clearly, it is the Panel's view that 'older European/Pakeha elected members' need to be replaced with Maori members."Frank also explains that reinventing the role of local government to become an "agency" of central government would require councillors and council employees to be "subject to the same terms and conditions as state employees".This is no doubt aimed at gagging them, to ensure they can't criticise the government.And when it comes to the final structure of local government, Frank explains the Panel provides a range of options including amalgamation, and a greater reliance on community boards: "In all cases, there would be a 'statutory requirement on councils to foster Maori capacity to participate in local government' and develop a 'partnership framework that complements existing co-governance arrangements'."In other words, Maori would have a greater presence around the decision-making table. In the Panel's view, having Maori wards is not enough to achieve a 'partnership'."Other recommendations in the report include replacing First Past the Post with Single Transferrable Voting, lowering the voting age to 16, and introducing a four-year term.The main proposals are so radical, you might ask why is Labour planning to 'deconstruct' local government in this way?The reason is simple – it's all part of their He Puapua rollout. They want to deliver the governance of local authorities to the tribal elite so there will be one set of rules based on race for them, and another set of rules for everyone else.Most people would call this 'Apartheid'.They are going about it by divesting the key functions that underpin the purpose of local authorities, including the provision of water services and resource management functions, and then they are re-shaping what's left into an agent of central government run by iwi.If their plan succeeds, a self-interested tribal elite will gain full control of local government. They will be in charge of rates, spending, and regulations. They will have the ultimate right of veto. No changes in local government will be able to take place, without their approval.So, what happens next?Local Government New Zealand is urging councils to put in submissions in support of the reforms, saying: "We encourage all councils to make a submission on the draft report by the 28 February deadline. The Government has made it clear the review's final recommendations will only see action if there's a real push from local government."We suggest it's time 'the people' – those that Jacinda Ardern claims to represent – take action to say this is not what they want.The first thing to do is to contact local councillors and encourage them to hold a referendum on the proposals so their community can have a proper say. During the local body elections, most new councillors would have pledged to support local democracy and more community involvement – it's time their promises were put to the test.The NZCPR's updated Local Government directory of councillor email addresses can be found HERE.We also encourage everyone to make an individual submission to the Panel. Since silence is taken as acceptance, the time to stay silent has long passed. It is only because "the people" are finding their voice that Jacinda Ardern's stardust is returning to dust and will be blown away come election 2023.
NZCPR GUEST COMMENTARY:

THE FUTURE OF LOCAL GOVERNMENT IN NZ
By Frank Newman


"These are radical changes. If implemented they would pass control of local authorities to Maori, and councils would in effect become a local agency of central government…
"There is no doubt Local Government NZ has had a significant influence on the recommendations included in the Draft Report. There is also no doubt LGNZ sees itself as having an important role in transforming local government – and in its submission to the Panel has requested financial support from central government 'to provide induction and training resources for councils to increase their understanding of local tikanga, kawa and histories, and ensure that all staff and elected members can show respect for and an understanding of te ao Maori'.

"It says, 'In early 2022, we ran workshops and engaged in korero with councils, gathering a broad range of perspectives. As a result, we developed a paper for the Panel that outlines a clear vision of what councils want to become. It outlines the barriers that so far have stopped councils from achieving this vision and provides a series of recommendations for the Panel's consideration about how these challenges might be addressed to make the sector's vision a reality.'

"It will be interesting to see how many of the new councils support the LGNZ submission, and if not whether they believe LGNZ is representing their best interests…"
29th Nov 2022
A Huge 'Shout Out' & HAPPY BIRTHDAY to Liz Gunn
Liz if we had a PM like you with integrity , wisdom & the love for NZers … we wouldn't be in this 'mess'
You have worked 'tirelessly' for all NZers to collect the evidence not been given to us by MSM . You step into your journalism role & tap into your legal training when interviewing people with immense compassion.
This is crucial as we have some terribly injured Kiwis who have minimal support from the medical profession or government.
I personally have watched you from those early days on the 'Good Morning ' breakfast show when I'd had our daughter 1997 … You are a face Kiwis can trust , a voice of true honesty.
You along with many Kiwis fighting for Truth, A Decent Country for our Children & Grandchildren to grow up in will be remembered for being on the 'RIGHT SIDE OF HISTORY' …
TOGETHER WE WILL FIGHT UNTIL THE BITTER END TO BRING THIS TYRANNY TO A HALT …
Happy Birthday Liz Gunn …
Thank You for your tireless efforts … they are recognised by thousands & thousands of Kiwis
Love from Suzie Reyland
Kiwis Linking Strong Minds Together
https://www.facebook.com/groups/486950879653198
Kiwis Protecting Our Freedom of Expression
https://kiwisprotectingourfreedomofexpression.com/
Petition of Aly Cook: A Royal Commission of Inquiry into the safety and efficacy of the Covid vaccines
Hi Freedom loving kiwis
After much difficulty Aly Cook II has got a petition onto the NZ Parliament Website
A Petition for a Royal Commission of Inquiry into the safety and efficacy of the Covid vaccines
Please Sign and share far and wide :
Let's send the New Zealand Government a clear message with hundreds of thousands of signatures.
Petition of Aly Cook: A Royal Commission of Inquiry into the safety and efficacy of the Covid vaccines – New Zealand Parliament (www.parliament.nz)
Many thanks
Aly Cook
Mother of a vaccine injured Kiwi
PS Don't forget to check out the Silent No More Documentary
New Zealand Documentary Memorial Day (Silent No More NZ) (rumble.com)
Petition request
That the House of Representatives call for a Royal Commission of Inquiry in the safety and efficacy of Covid-19 vaccine use in New Zealand.
Petition reason
68429 adverse events have been reported after Covid-19 vaccines. This includes 3688 serious events including heart attack, myocarditis, pericarditis & spontaneous abortion. The vaccines were advertised as safe and effective. I believe there is insufficient research into mRNA vaccine injuries. I believe there have been more adverse reactions reported after Covid-19 vaccines than other medicines and that it is untrue that they are effective. I believe it is time for an inquiry
MORE CRITICAL EVIDENCE OF INCREASED VACCINE-INDUCED STROKES & DEATHS
Guy Hatchard – April 30th 2023
Ardern's government had an emotional response to the crisis and a mistaken understanding of science, which led to multiple vaccine-induced deaths.
It requires a deep dive into published scientific literature to assess why scientific opinion about Covid vaccines is still polarised, despite the growing evidence of serious harm. Bear with me while we enquire how this happened with reference to an exemplar condition—stroke.
The leaked Wellington Region health data shows that the incidence of strokes requiring hospitalisation in 2023 was up by 25% on pre-pandemic levels. These rises in stroke incidence began in 2021, before the arrival of Covid in New Zealand, but after the vaccine rollout began. Despite this, published scientific papers continue to point to Covid-19 infection as the sole source of increased stroke incidence, in some cases, as in this paper, not even mentioning a possible role of Covid vaccination.
Accordingly, New Zealand Medsafe has been able to continue to maintain there have been only two incidences of vaccine induced deaths; allowing Ardern, Hipkins, Bloomfield, and others to cling to the fiction that Covid vaccination is safe.
Are Young Adults Dying Following Covid Vaccination a New Source of Viable Organs?
A pre-pandemic 2016 paper found that victims of fatal strokes are generally robust sources for organ transplant donation, especially if they are younger in age. The one exception was the need for caution with livers transplanted from those dying as a result of immune thrombocytopenia (ITP) whose recipients suffered poorer survival outcomes.
This paper published in April 2023, describes a single case of a person who suffered a stroke in October 2021 caused by Covid vaccination whose organs were harvested for transplant. The paper notes in passing that:
"Thrombosis combined with thrombocytopenia generally occurs in the first month following vaccination and can lead to fatal outcomes, even in young, previously healthy individuals. These young adults ultimately may become solid organ donors."
In other words, young adults are dying following Covid vaccination in sufficient numbers to be appreciated by transplant surgeons as a new source of viable organs. In this single case, two harvested kidneys are still functioning well for the recipients. The authors leap from the one case study to a general conclusion:
"Kidney allografts transplanted from vaccine-induced thrombosis and thrombocytopenia donors can have a good overall function with favorable outcomes"
A September 2022 paper reports on kidney transplants from 16 (yes, 16) victims of Covid vaccine-induced Immune Thrombocytopenia and Thrombosis (VITT) to 30 organ recipients in the UK. 5 of the recipients (17%) had concerning test results following surgery and 2 of them lost the graft. The authors conclude "The involvement of VITT could not be completely excluded in one of these cases." They go on to describe these outcomes as favourable (???).
This paper published in August 2022 studying four successful transplants from a single deceased donor following VITT, notes:
"There are increasing reports of thrombotic complications with various COVID-19 vaccines such as the Pfizer–BioNTech mRNA, Moderna mRNA, AstraZeneca Oxford (serum institute), and Johnson & Johnson/Janssen vaccines."
Kidney Transplantation From Deceased Donors With Vaccine-induced Thrombosis and Thrombocytopenia: Definitely Feasible and Safe
This paper from Italy reports two cases of vaccine-induced thrombosis and thrombocytopenia (VITT) and subsequent successful transplants, but this letter to the editor of the American Journal of Transplantation in July 2021 presents a far more concerning picture. Of 13 consented deceased donors likely to have died from VITT, 10 actually donated 27 organs in total. 3 of these organs subsequently failed, 2 had impaired function, and one patient died of a cardiac arrest. In total there were seven major thrombotic or hemorrhagic postoperative complications among 6 recipients (22%) within 9 days of transplant.
The authors concluded that the potential risks of transplanting organs from donors with VITT are twofold. First, early major thrombosis or clinically significant bleeding. Second, possible transmission of pathogenic lymphocytes (anti-PF4), characteristic of blood clotting associated with strokes.
In other words, VITT deceased donors may somehow pass on aspects of their vaccine-induced fatal illness to transplant organ recipients.
This additional case report presents photographic evidence of a kidney from a VITT victim in preparation for transplant showing clear evidence of tissue death and bleeding in the kidney that may be associated with the vaccine induced injury that caused a stroke that was actually concentrated in a completely different part of the physiology.
Transplant Surgeons Are Very Excited to Have More Available Young Donors
You are probably beginning to get the picture aren't you? Transplant surgeons are very excited to have more available young donors, they announce that the use of organs from VITT is probably viable based on some case studies with very mixed results, but completely fail to comment on the significance of the increased number of cases of vaccine induced death. Incredibly, our government insists only two people have died as a result of Covid vaccination.
Transplant surgeons are narrowly focused on their discipline. Despite being aware of increases in Covid vaccine induced death, they wrote papers which failed to sound the alarm. But it is worse than that, medical authorities, the people who collate statistics of hospitalisation and death, failed to communicate to medical personnel and specialists in disparate fields that there were many categories of vaccine-induced illness, including not only strokes, but also cardiac disease, kidney disease, reproductive disease, cancer and neurological disease.
Now imagine yourself in the position of ED doctors, nurses, GPs, specialists and other medical professionals. Like the transplant surgeons, they almost certainly did see an uptick in specific conditions they were personally treating, but they were rushed off their feet as usual helping patients and were never given information about the big picture by those with access to the summary hospitalisation statistics. Instead, they were repeatedly told the novel biotech vaccines were safe and effective beyond any doubt.
Questioning Vaccine Safety a One-Way Ticket to De-registration
Unbelievably, they were given to understand that questioning vaccine safety was disinformation and therefore a one way ticket to de-registration, loss of employment, income, and career prospects. None but the most principled and well informed, would have gone down that route.
There were other reasons why alarm bells never rang. Doctors are trained to look for specific conditions and offer treatment accordingly. The idea that a vaccine might lead to a general collapse in immune system function giving rise to a wide range of conditions probably never would have occurred to most busy frontline staff. They wouldn't have connected the dots.
In 1972 I attended a conference at Kingston University in Canada at which Hans Seyle, the inventor of the modern concept of stress spoke. Dr. Seyle explained that stress was the non-specific or general response of the physiology to any strain placed upon it. This illustrated how psychological or physical pressure or overload could evoke general deficits in health. This and other research has led to an understanding that cells network together to maintain health on multiple fronts. In fact, trillions of coordinated biochemical actions are instituted by the body everyday to stave off threats to its health.
Seyle recounted that he invented the concept of stress when he noticed that sick people he treated had something in common—they all looked ill. They were suffering from multiple symptomatology with a single cause—stress.
mRNA vaccines breach the cell membrane in millions if not billions of cells. They effectively reprogram and retask cells. Each cell is a network member. Anyone familiar with network theory will realise that Covid vaccines could degrade the network efficiency of the whole physiology and its immune response.
We are suggesting here a generalised response to Covid vaccines that might leave the door open for multiple vulnerabilities to develop unchecked. In other words, a general mRNA vaccine syndrome characterised by a number of conventional diagnoses appearing widely distributed in the population. This is exactly apparent in the leaked Wellington Region health data—greatly elevated levels of cardiac problems, kidney disease, strokes, reproductive issues, and cancers. Individual published studies we have discussed at the Hatchard Report also include neurological conditions.
Leaked Data Supported by Some Medical Professionals
Since first releasing the leaked data a week ago, I have heard from a number of practising health professionals. Their reports include descriptions of unprecedented increases in the incidence of rare conditions that they would not normally see including cancers.
There are also reports of test result scores that are off the chart, for example, D-dimer scores in the 20,000 to 30,000 range. D-dimer tests are designed to monitor the formation of blood clots associated with deep vein thrombosis, pulmonary embolism, and stroke. All conditions whose incidence is increasing. It is notable that the leaked Wellington Region health data reports around 4% of D-dimer test results for both men and women are registering at elevated levels.
Most health professionals and the public are still being left in the dark as far as the overall data picture is concerned. When you hear politicians like Ardern and Hancock calling for more censorship of discussion, it has to ring alarm bells. Politically controlled censorship of health data availability is entirely inappropriate and without historical precedent. The history of science shows that knowledge and understanding progresses through rational debate. Often the final outcome of scientific debate might be radically different from the first theories advanced.
Francis Bacon (1561 – 1626) is often termed the father of empiricism. He argued for the possibility of scientific knowledge based upon inductive reasoning and careful observation of events in nature. His ideas contributed to the emergence of the scientific method. He wrote:
"READING MAKETH A FULL MAN; CONFERENCE [DEBATE] A READY MAN; AND WRITING AN EXACT MAN."
Ardern, Hipkins, Bloomfield, and Hancock would do well to revise their insistence that people forsake independent investigation or comment, and rely on the government alone for information. Such an approach doesn't hold up under scrutiny.
For More Than Three Years We Have Been Living Through a Time of Crisis
During such periods in human history, people have an emotional need to adhere to a moral stance and ensure that others also follow, but it is also the case that crises are usually accompanied by a confusion of misinformation.
In line with her crusading pandemic policies, Jacinda Ardern has been appointed to three tech-governance leadership fellowships at Harvard University. Ardern will be lecturing students and studying ways to alter content standards and platform accountability for extremist content online.
Possibly she would approve of the agenda of UK MP Matt Hancock, formerly the public face of the Covid pandemic, who has supported an amendment to legislation that would prioritise censorship of statements questioning vaccine safety and make them a criminal offence.
Both Ardern and Hancock believe that we (the public) have not learned lessons from the last two years, where, according to them, health misinformation had a devastating impact. Notably, Hancock has blocked any comments on his Twitter post—an indication of what might be in store for us all.
Government Policies Are the Real Drivers of Health Misinformation
The revelations of widespread ill health contained in the Wellington Region data leak demonstrate how the reverse is true. Government policies restricting access to health data and suppressing open debate are the real drivers of health misinformation and poor pandemic health outcomes.
As we revealed in our recent release at the Hatchard Report "NZ Government Formulated Policy Contrary to Evidence They Had on Their Own Computers. Why?", early evidence of severe Covid vaccine harm in 2021 prior to the arrival of Covid was ignored. A range of serious illnesses including heart attacks, myocarditis, and acute kidney injury led to greatly elevated hospitalisation rates. It is apparent that only people occupying senior positions in the health service or government like Dr. Ashley Bloomfield, who worked closely with Ardern, had access to this data, but they kept the information completely out of public view. Why?
It seems that Ardern's all consuming dedication to Covid vaccination arose under a quasi scientific and political umbrella that had an international dimension of interference and control. At the time, Covid vaccination was presented as not just the best option, but the only way to avoid a health catastrophe. We now know that this was highly misleading. mRNA vaccination was not safe and effective, nor did it avert a health catastrophe, but Ardern continues to advise us that it was the best choice.
Vaccine Adverse Effects Officially Labelled as a Conspiracy Theory
In contrast, there were highly qualified researchers and doctors on the international stage like Mike Yeadon, formally a vice president at a Pfizer research division, Dr. Robert Malone, who did early work on mRNA technology development, and many others who were warning of potentially serious outcomes of the new vaccines, such as cancer and immune dysfunction.
However, pharmaceutical interests, science publications, governments, and medical authorities moved rapidly to cancel these voices and sideline them as attention-seeking conspiracy theorists. Here in New Zealand, vaccine adverse effects were officially labelled as a conspiracy theory. To this day, Medsafe has only admitted that two fatalities have been caused by mRNA vaccination out of hundreds of deaths reported proximate to vaccination. And not only that, unprecedented rates of excess all-cause mortality is predominantly affecting the vaccinated.
The risk of vaccine-induced death is real and by now well documented as the sequence of transplant publications and Wellington Region health data show. There are a plethora of other studies linked in previous Hatchard Report articles. I realise it is hard to come to terms with an increased risk of death and possibly easier to ignore the personal implications, but the need to halt further Covid vaccination programs is surely evident.
HOPING THAT THE PROBLEM WILL DISSIPATE OR GO AWAY IS NOT A RATIONAL RESPONSE
Hoping that the problem will dissipate or go away is not a rational response, nor is doubling down on vaccination. Each additional shot increases the risk. This study of health care workers for example found that the bivalent vaccine currently being offered in NZ actually increases the risk of adverse reactions.
mRNA vaccines were initially described as 97% effective. They are now known to reduce Covid infection rates for as few as 1 in 100 recipients. Nor do they stop transmission. It now appears they are associated with multiple serious adverse effects and deaths at rates never observed with traditional vaccines.
It appears the health authorities we were told to trust exclusively were themselves inadvertently spreading misinformation, while many of those being wrongly fact-checked, accused of conspiracy, and cancelled from social media were telling the truth.
Ardern and Hancock were leading figures promoting censorship and guiding public pronouncements of safety. Do you think they deserved the authority they wielded or do you think the Bill of Rights should have taken legal precedence, allowing us freedom of medical choice and information?